Sandsli, Norway April 13 2019
Ranking
Norges Squashforbund Ranking

Classes:
Herrer
Damer

Closing date
12/04/2019 18:00
Start date
13/04/2019 10:30
End date
13/04/2019 19:00
24 players
Bergen Squashsenter
Sandslihaugen 10, 5254 Sandsli, Norge, Norway
Entry fee
FREE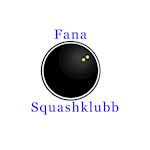 To make Live video from the tournament with score boards to YouTube, you must use "SportCam by Rankedin" app. Install app from the Play Store (Android) or App Store (iOS). "SportCam by Rankedin" app have a two options: Stream Single Match or Court View. Court View streaming will create one broadcast in which the scoreboard will automatically switch between the next matches planned for the given court. 24 hours before the broadcast, you must activate the Live Streaming option in your YouTube account.
How To use SportCam by Rankedin App
How To Activate YouTube Live Streaming
Velkommen til Fana Squashklubb påsketurnering 2019.
Det blir egen dame og herre klasse. Klassene kan slås sammen ved få påmeldte. Hvis det er mer enn 26 påmeldte kan det bli kamper på fredag 12.april også. Blir det færre starter vi kl. 10:30 på lørdag.

Dette er en approbiert turnering i regi av Norges Squashforbund, og det kreves gyldig lisens. Lisens på kr. 100 er gyldig i 1 år fra en har betalt den via rankedin/påmelding. Ranking poeng og seeding ihht gjeldende regler i Norges Squashforbundet.