Ranking
Norges Squashforbund Ranking

Classes:
Herrer Elite
Herrer A
Gutter U17
Mix U13

Closing date
24/11/2020 21:00
Start date
27/11/2020 18:00
End date
28/11/2020 18:00
39 players
Rapida Performance
Nordstrandveien 41, 8012 Bodø, Norge, Norway
Entry fee
500 NOK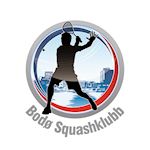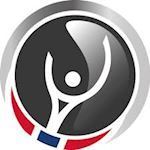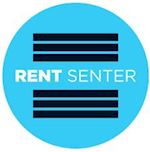 To make Live video from the tournament with score boards to YouTube, you must use "SportCam by Rankedin" app. Install app from the Play Store (Android) or App Store (iOS). "SportCam by Rankedin" app have a two options: Stream Single Match or Court View. Court View streaming will create one broadcast in which the scoreboard will automatically switch between the next matches planned for the given court. 24 hours before the broadcast, you must activate the Live Streaming option in your YouTube account.
How To use SportCam by Rankedin App
How To Activate YouTube Live Streaming
Velkommen skal dere alle være til en platinaturnering i Bodø 27 november 2020!
Turneringen avholdes på Rapida Sportssenter som har 5 squashbaner.
Vi stiller med klasser som passer for de fleste om du er ny, erfaren eller senior! 
På lørdag serverer vi lunsj. Det vil bli mulighet for å kjøpe brus, kaker, pølser etc.
Felles middag/bankett lørdag kveld. Vi følger her gjeldene smittevernregler.
Betal med Vipps #136999 til Bodø Squashklubb eller bankkonto 4509.11.62532. Vi ønsker ikke betaling i kontanter.

Info om turneringen:
Pris: kr. 500 for seniorer og kr. 250 for juniorer

Spill gjennomføres fra fredag kl. 18:00 til lørdag ettermiddag.
Fra fylte 13 år må alle spillere løse lisens for å delta i turneringen

Pengepremier i Eliteklasser, sponsorpremier i øvrige klasser.

Alle spillere MÅ dømme påfølgende kamp!
Turneringen følger anbefalte smitteverntiltak fra NsF.
Kontakt turneringsleder Alexander Johnsen +47 909 49 467, johnsen.alexander@gmail.com eller
styreleder i Bodø Squashklubb Harald Skodvin +47 950 86 333, harald.skodvin@bring.com for eventuelle spørsmål.
I forbindelse med overnatting i Bodø anbefaler vi at den enkelte ordner dette selv på et av hotellene i Bodø. 
Bodø Squashklubb kan eventuelt være behjelpelige med kjøring til/fra flyplassen.
Alle arrangementer i regi av NSqF er underlagt NIFs regelverk, herunder straffe- og dopingbestemmelsene, og sanksjoner etter NIFs regelverk kan ilegges dersom deltaker bryter regelverket
Norges Squashforbund har nulltoleranse for doping. Vårt arbeid mot doping er forankret i grunnverdiene, som er glede, fellesskap, ærlighet og helse. Flere og bedre i et rent miljø.