Ljubljana, Slovenia July 03 - 04 2020
Ranking
Jakostna lestvica SQZS

Classes:
Moški
Ženske

Closing date
30/06/2020 17:00
Start date
03/07/2020 17:00
End date
04/07/2020 20:00
38 players
Squashland Ljubljana
Pesarska cesta 8, 1000 Ljubljana, Slovenija, Slovenia
Entry fee
€30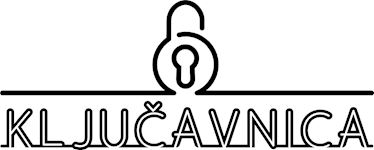 To make Live video from the tournament with score boards to YouTube, you must use "SportCam by Rankedin" app. Install app from the Play Store (Android) or App Store (iOS). "SportCam by Rankedin" app have a two options: Stream Single Match or Court View. Court View streaming will create one broadcast in which the scoreboard will automatically switch between the next matches planned for the given court. 24 hours before the broadcast, you must activate the Live Streaming option in your YouTube account.
How To use SportCam by Rankedin App
How To Activate YouTube Live Streaming
Člansko Državno prvenstvo RS 2020

Datum
03.07. – 05.07.2020
Kategorije
Moški in ženske
Organizator
Squash klub Squashland
Lokcija
ŠC Squashland, Pesarska 8, 1000 Ljubljana
Kontaktna oseba
Goran Milićević
Število igrišč
6
Pričetek turnirja
04.07. in 05.07. ob 10:00, 03.07. po predhodni najavi (odvisno od števila prijav)
Prijavnina
30,00 €, vključuje hrano
Prijave
Preko programa Rankedin do vključno 30.06.2020 ob 17:00
Žreb
Torek, 30.06.2020 ob 18:00 v ŠC Squashland
Žogice
Dunlop
Pravica prijave
Vsi pri SQZS registrirani igralci, starejši od 12 let, državljani Republike Slovenije
Sistem igranja
V skladu s Pravilnikom o organizaciji tekmovanj SQZS
Nagrade
Medalje in praktične nagrade pokroviteljev
Opombe
Igranje na lastno odgovornost. Mladinci do 19 let morajo nositi zaščitna očala. Poraženec sodi naslednjo tekmo na igrišču, na katerem je izgubil.