Ranking
LSF ranking

Classes:
M1
M2
M3

Closing date
08/01/2020 20:00
Start date
10/01/2020 17:00
End date
11/01/2020 16:00
24 players
F1 Fitnesa klubs
Stirnu iela 10, Vidzemes priekšpilsēta, Rīga, LV-1082, Latvia
Entry fee
FREE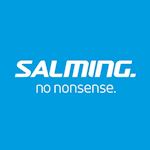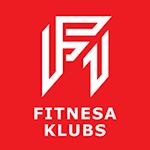 To make Live video from the tournament with score boards to YouTube, you must use "SportCam by Rankedin" app. Install app from the Play Store (Android) or App Store (iOS). "SportCam by Rankedin" app have a two options: Stream Single Match or Court View. Court View streaming will create one broadcast in which the scoreboard will automatically switch between the next matches planned for the given court. 24 hours before the broadcast, you must activate the Live Streaming option in your YouTube account.
How To use SportCam by Rankedin App
How To Activate YouTube Live Streaming
Pirmās spēles piektdien plk 17:00. (Tiks saskaņots ar dalībniekiem).
Otrajā dienā spēles no plk 10:00.
Visas spēles līdz 3 uzvarām. Turnīram ir aukstāka reitinga statusa pakāpe. 
Dalībnieku klases:
M1 (pirmie 8 pēc reitinga)
M2 (9-16 pēc reitinga)
M3 (17-24 pēc reitinga)
W1
Turnīrs ir domāts visiem spēlētājiem, arī sievietēm, junioriem un iesācējiem.
Balvas no sponsoriem. 
Dalības maksa 20 EUR, junioriem 50% atlaide. 
Pieteikšanās līdz trešdienai 08.01. plk 20:00