Пермь, Russia March 14 - 15 2020
Рейтинг
Рейтинг Пермского края

Категории:
Мужчины
Женщины

Дата закрытия
10/03/2020 22:00
Дата начала
14/03/2020 10:00
Дата окончания
15/03/2020 18:00
28 players
Сквош-парк
ул. Дружбы, 34, лит. А, Пермь, Пермский край, Россия, 614070, Russia
Взнос
БЕСПЛАТНО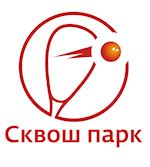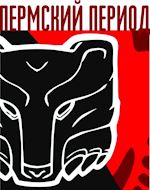 To make Live video from the tournament with score boards to YouTube, you must use "SportCam by Rankedin" app. Install app from the Play Store (Android) or App Store (iOS). "SportCam by Rankedin" app have a two options: Stream Single Match or Court View. Court View streaming will create one broadcast in which the scoreboard will automatically switch between the next matches planned for the given court. 24 hours before the broadcast, you must activate the Live Streaming option in your YouTube account.
Как использовать SportCam by Rankedin
Как активировать прямой эфир YouTube
Как использовать E-Referee
Турнир категории B (рейтинг ФСР)
Мужская категория 16 человек
Женская категория 12 человек
Расписание и сетки будут опубликованы после регистрации участников.
Предварительная запись через Rankedin
Взнос 2500 руб
Players party в баре-ресторане "Вехотка" в субботу 14.03 с 19.30
Формат турнира:
Мужская категория
14.03 Суббота с 10 до 18ти - групповой этап + олимпийская система
15.03 Воскресенье с 10 до 12ти - полуфиналы, финал, матч за 3 место
Женская категория
15.03 воскресенье
с 10.00 - девушки болеют за наших мужчин в финальных матчах =)
с 12.00 до 17.00 - играют групповой этап + олимпийская система