Bellavista, Peru March 20 - 22 2020
Sesión abierta
Ends: 16/03/2020
Ranking
Clases:
Categoria A(mayores 15 años)
Categoria B(Menores de 15 años)
Open(Alto Rendimiento)

Fecha de cierre
16/03/2020 22:00:00
Fecha de inicio
20/03/2020 10:00:00
Fecha final
22/03/2020 09:00:00
4 players
Villa Deportiva Regional Del Callao
Av. Guardia Chalaca 2199, Bellavista 07016, Perú, Peru
Cuota de la entrada
130 PEN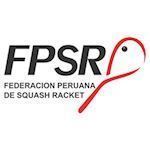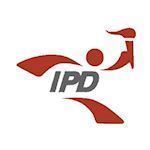 To make Live video from the tournament with score boards to YouTube, you must use "SportCam by Rankedin" app. Install app from the Play Store (Android) or App Store (iOS). "SportCam by Rankedin" app have a two options: Stream Single Match or Court View. Court View streaming will create one broadcast in which the scoreboard will automatically switch between the next matches planned for the given court. 24 hours before the broadcast, you must activate the Live Streaming option in your YouTube account.
Cómo usar el vídeo de Rankin
Cómo activar Transmisión en línea en YouTube
Timetable not published yet.
Sistema de Juego: Monrad (cuadro principal con definición de todos los puestos)
Categorías: A(Mayores de 15 años), B(Menores de 15 años) y Open(Alto Rendimiento).
Sede: Villa Deportiva Regional del Callao
Cierre de Inscripciones: Lunes 16 de marzo a las diez de la noche
Costo de Inscripción: S/ 65.00
Cuota de afiliación anual a la Federación  S/ 65.00
Menores solo 20 soles y no pagan cuota de inscripción anual
El uso de lentes es obligatorio. .
Información Bancaria:
Banco: Banco de Crédito BCP
Número de Cuenta: 194-2408775-0-59
Código CCI: 002-194-002408775059-92
RUC: 20505570147
Titular: Federación Peruana de Squash Racket
Las inscripciones cierran automáticamente en el sistema y no se podrá inscribir a jugadores manualmente.
Una vez realizado el pago en el banco se deberá enviar un correo a info@squash.pe para recibir la confirmación de la inscripción. Te pedimos no esperar al último día.
Tournament is not finished yet. Standings will be shown right after finishing the event.