Valencia, Spain April 05 - 07 2019
Shared_Events_Finished
Ends:
Ranking
FEDERACIÓN ESPAÑOLA DE SQUASH

Classes:
Masculina
Femenina

Closing date
27/03/2019 23:55:00
Start date
05/04/2019 10:00:00
End date
07/04/2019 15:00:00
62 players
Squash Olympia
Carrer Mestre Serrano, 3, 5, 46120 Alboraia, Valencia, España, Spain
Entry fee
€22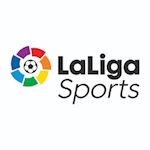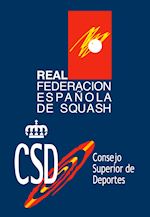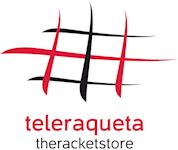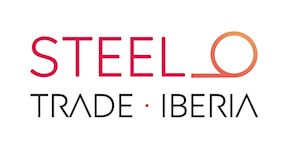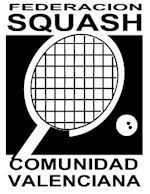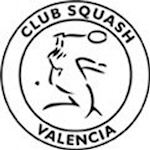 To make Live video from the tournament with score boards to YouTube, you must use "SportCam by Rankedin" app. Install app from the Play Store (Android) or App Store (iOS). "SportCam by Rankedin" app have a two options: Stream Single Match or Court View. Court View streaming will create one broadcast in which the scoreboard will automatically switch between the next matches planned for the given court. 24 hours before the broadcast, you must activate the Live Streaming option in your YouTube account.
How To use SportCam by Rankedin App
How To Activate YouTube Live Streaming
PSA CLOSED
IOPEN LALIGASPORT
1. El campeonato se regirá por la normativa de competición y el reglamento de juego de la RFES. Se celebrará los días 5 al 7 abril  en las instalaciones deportivas del "Club OLYMPIA  (C/ Maestro Serrano, 5) Alboraya (Valencia).
2. EL juez árbitro del torneo serán Joaquim Marmaneu.
3. Las inscripciones se realizarán exclusivamente a través de rankedin.com. en el siguiente link
https://rankedin.com/es/tournament/500/1er-open-la-ligasports-2019-valencia
4. Se debe completar antes del miércoles 27 de Marzo a las 23:59h.
5. El precio de la inscripción es de 22€, y se abonará por trasferencia bancaria antes de la publicación de los cuadros definitivos. Todo jugador/a que no tenga la trasferencia formalizada en ese plazo no podrá participar y se le excluirá del Campeonato.
Cuenta para el pago:
REAL FEDERACION ESPAÑOLA DESQUASH
IBAN      ES65 0075 0293 1006 0003 6969
BIC          POPUESMM
BANCO POPULAR
(Obligatorio poner el nombre y apellidos del jugador por el que se hace el pago)
TODO EL JUGADOR QUE NO HAYA CUMPLIMENTADO EN TODOS SUS PIUNTOS EL RECIBO DEL   PREMIO NO COBRARA EL MISMO
6. Las inscripciones se actualizan on-line y se pueden consultar en la página del Campeonato.
7. El martes día 2 a las 11h se publicarán los cuadros provisionales, para posibles reclamaciones, El  miércoles 3  de Abril, se publicarán los cuadros definitivos con los horarios correspondientes.
8. Para la inscripción será obligatorio tener la licencia nacional 2019. Todos los jugadores deberán estar amparados por el seguro obligatorio correspondiente. (Art. 59.2 de la ley del deporte).
9. Será obligatorio conocer el horario de los partidos, que a cada deportista corresponda.
10. La bola oficial del torneo será Dunlop Revelation Pro XX (doble punto amarillo).
11. El jugador que pierda su partido tendrá la obligación de arbitrar el partido siguiente en su misma pista, excepto las semifinales y la final que serán designadas a criterio del juez árbitro.
12. Los partidos se disputarán al mejor de cinco, juegos de 11 puntos sin recuperación de saque.
13. Se aplicará riguroso W.O., una vez transcurridos 15 minutos de la hora fijada para el comienzo del partido.
14. El campeonato será puntuable para la categoría nacional absoluta en sus respectivas categorías masculina y femenina siendo coeficiente  4.
15. La entrega de trofeos se realizará una vez concluido el campeonato y es necesario estar presente en la misma.
16. Será necesario para el cobro del premio, haber disputado el partido correspondiente o acreditar mediante certificado la justificación de la imposibilidad de jugar por causas médicas u otras de fuerza mayor.
17. A todos los participantes se les hará entrega de una camiseta del campeonato.
18. Subvención de desplazamiento de 40 € para todos aquellos jugadores que entren en el cuadro principal masculino y femenino.
19. Los premios se pagaran por transferencia bancaria
20. En Los premios  se aplicaran los impuestos correspondientes.
21.          PREMIOS DEL TORNEO
            MASCULINO                FEMENINO             
    1º          660€                              660€
    2º          410€                              410€
    3º          210€                              210€
    4º          160€                               160€
    5-8           80€                                  80€
    8-16        35€                                  35€
OFERTA  ALOJAMIENTO PARA EL CTO.:
HOTEL OLYMPIA EVENTS AND SPA ****
DEL 05 AL 07 DE ABRIL 2019
Precio por Persona en Habitación Doble en ALOJAMIENTO Y DESAYUNO:         36.00 Euros
Precio por Persona en Habitación Doble en MEDIA PENSION:                                 47.00 Euros
Precio por Persona en Habitación Doble en PENSIÓN COMPLETA:                         58.00 Euros
Suplemento DE HABITACION DOBLE USO INDIVIDUAL:                                                   **28 €
Descuento                                                                                                            3ªPERSONA: 10%
Condiciones de reserva:
•             IVA Incluido.
•             Precio por persona y noche
•             Pensiones Tipo Buffet Libre
•             Bebidas Incluidas: Agua y Vino de la casa (1 botella cada 4 personas)
•             Horarios Generales de Restauración: Desayuno: 07.00 a 10.30 (L-V) y 07.30 a 11.00 (S-D);               Almuerzo: 13.30 a 16.00 h. y Cenas: 20.00 a 23.00 h.
•**Los servicios de restauración fuera del horario establecido estarán siempre sujetos a disponibilidad y suplementos correspondientes.
• Condiciones de pago: 25% del total de la reserva, para confirmación en firme. Resto prepago 100% antes de la llegada del grupo.
• Los clientes alojados tienen la entrada gratuita al gym, clases colectivas y piscina en horario de baño libre.
Las tarifas ofrecidas tendrán una validez de 15 días, a partir de esa fecha el hotel se reserva el derecho de recotizar dichas tarifas y modificar disponibilidad de habitaciones.
Olympia Grupo
Calle Maestro Serrano, 5
46120 Alboraya- Valencia
Telf.: + 34 96 303 33 92
Fax: +34 96 303 33 93
E-Mail: comercial@olympiagrupo.com
Web: www.olympiagrupo.com