Ranking
Norges Squashforbund Ranking

Classes:
Herrer Elite
Damer Elite
Herrer A

Closing date
14/06/2019 23:55:00
Start date
27/06/2019 18:00:00
End date
30/06/2019 18:00:00
79 players
Toppform treningssenter AS
Marknesringen 71, 4052 Røyneberg, Norway, Stavanger
Entry fee
500 NOK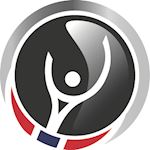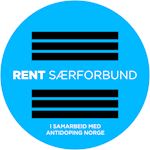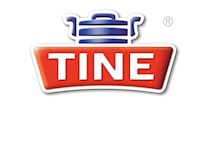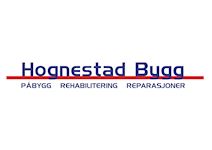 To make Live video from the tournament with score boards to YouTube, you must use "SportCam by Rankedin" app. Install app from the Play Store (Android) or App Store (iOS). "SportCam by Rankedin" app have a two options: Stream Single Match or Court View. Court View streaming will create one broadcast in which the scoreboard will automatically switch between the next matches planned for the given court. 24 hours before the broadcast, you must activate the Live Streaming option in your YouTube account.
How To use SportCam by Rankedin App
How To Activate YouTube Live Streaming
Herrer Elite starter torsdag 27.6 kl 18.00. 
Damer Elite og herrer A og B starter fredag 28.6 kl.10.00.

Bronsefinaler og finaler i Damer og Herrer Elite er på søndagen. Bronsefinale fra kl. 10.30 og Finale fra kl. 12.30 (siste finale 13.15).
Øvrige finaler og plasseringskamper lørdag.

Klasser: Det er kun mulig å melde seg på i en klasse og det er ranking poengene som styrer hvilken klasse du spiler i. Det er godt mulig at herrer A og B vil bli slått sammen. Elite er 32 draw

Arena: Toppform Sola og Geoparken (i sentrum - gåavstand fra Scandic City).
I Geoparken spilles noen innledende kamper, kvartfinaler, semifinaler og finale i Herrer Elite og Damer Elite.
Premier: Kongepokal, medaljer, utstyrspremier fra Salming og pengepremier av lik valør for herrer og damer. 
Overdommer: Lars Erik Jacobsen
Baller: Dunlop 
Lunsj: fredag og lørdag
Bankett: På Scandic City, aperitif og treretters middag, pris kr.400,- send påmelding til vibeke.squash@gmail.com innen 14.6
Betaling for turnering og bankett: Vipps til Oslo Squashklubb/138999 eller til konto: 6012.06.50397 innen 20.6 (husk å merke med navn).

Hotell: Vi har avtale med Scandic. Se detaljer på squash.no/NM
Transport: Se beskrivelse på squash.no/NM på hvordan du kommer deg fra flyplassen til Toppform, Geoparken og hotellet.


Alle arrangementer i regi av NSqF er underlagt NIFs regelverk, herunder straffe- og dopingbestemmelsene, og sanksjoner etter NIFs regelverk kan ilegges dersom deltaker
bryter regelverket
Norges Squashforbund har nulltoleranse for doping. Vårt arbeid mot doping er forankret i grunnverdiene, som er glede, fellesskap, ærlighet og helse. Flere og bedre i et rent miljø.