Sandsli, Norway March 22 - 24 2019
Ranking
Norges Squashforbund Ranking

Classes:
Elite Herrer
Elite Damer
Herrer A
GU19
JU19
GU17
GU15
U13
U11

Closing date
15/03/2019 23:55:00
Start date
22/03/2019 17:00:00
End date
24/03/2019 15:00:00
75 players
Bergen Squashsenter
Sandslihaugen 10, 5254 Sandsli, Norge, Norway
Entry fee
500 NOK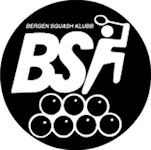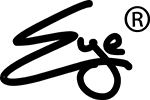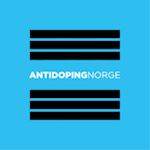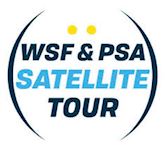 To make Live video from the tournament with score boards to YouTube, you must use "SportCam by Rankedin" app. Install app from the Play Store (Android) or App Store (iOS). "SportCam by Rankedin" app have a two options: Stream Single Match or Court View. Court View streaming will create one broadcast in which the scoreboard will automatically switch between the next matches planned for the given court. 24 hours before the broadcast, you must activate the Live Streaming option in your YouTube account.
How To use SportCam by Rankedin App
How To Activate YouTube Live Streaming
Bergen Squashklubb ønsker velkommen til vår tradisjonsrike vårturnering West Coast Cup! Vi håper på stor deltakelse blant både seniorer og juniorer! 
Kontakt turneringslederne Goulwen Gourad (goulweng@gmail.com) eller Amrinder Singh (singh.amrinder@hotmail.com) hvis spørsmål.
Info om turneringen:

Kamper begynner fredag kl 17:00, og seniorspillere må påregne kamper sent fredag kveld. Antatt ferdig søndag kl 14:00
Påmeldingsavgift er 500 kr for senior og 300 kr for junior. Juniorer som deltar i seniorklassen betaler 300 kr. Påmeldingsavgift inkluderer lunsj lørdag. Vi oppfordrer til å betale med kontanter eller til kto 8580 05 12331. Merk betaling med navn på spiller. Man kan også betale med Vipps (Bergen Squash Klubb, #13897) - velg "Kjøp og betal".
Fra fylte 13 år må alle spillere løse lisens for å delta i turneringen
Pengepremier i Eliteklasser, sponsorpremier i øvrige seniorklasser, og pokaler i juniorklassene
Som hovedregel må spillere dømme påfølgende kamp sammen
Ved liten påmelding i klassene vil vi vurdere sammenslåing av jente-/gutteklasser og Elite-/mosjonsklasser
Ved stor påmelding (60+) vil vi vurdere å spille kamper søndag formiddag
Vi vil så langt vi klarer gi både juniorer og seniorer tilbud om privat overnatting. Juniorer: kontakt Stein Erik Knoph hvis du ønsker overnatting (tlf 99216740/seknoph@gmail.com). Espen Hånes (espen.hanes@telenor.com) koordinerer overnatting for seniorer.
Det blir banketter på lørdag kveld. En for seniorer (i Bergen sentrum) og en for juniorer i nærområdet til squashsenteret.
Nytt av året er at Elite-klassene i turneringen har "PSA Closed Satellite"-status. Premiepenger i Elite-klassene er i utgangspunktet 6.000 kr, men kan iht turneringsreglementet skaleres iht deltagelse.

For hotellovernatting anbefaler vi Scandic Kokstad som ligger ca 5 min med bybanen fra squashsenteret (ca 15 min gange). Vi har fått følgende tilbud:
Enkeltrom 690 kr pr rom pr natt
Dobbeltrom 790 kr pr rom pr natt
Trippelrom 1.040 kr pr rom pr natt
Firemannsrom 1.140 kr pr rom pr natt
Alle priser inkl frokost. Booking direkte til hotell +4721614400 eller booking.kokstad@scandichotels.com. Bruk referansekode 46947738.
Norges Squashforbund har nulltoleranse for doping. Vårt arbeid mot doping er forankret i grunnverdiene, som er glede, fellesskap, ærlighet og helse. Flere og bedre i et rent miljø. Alle arrangementer i regi av NSqF er underlagt NIFs regelverk, herunder straffe- og dopingbestemmelsene, og sanksjoner etter NIFs regelverk kan ilegges dersom en deltaker bryter regelverket.