Odense, Denmark May 08 - 19 2021
Sign in open
Ends: 30/04/2021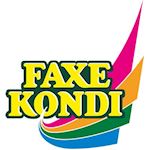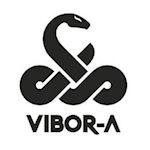 To make Live video from the tournament with score boards to YouTube, you must use "SportCam by Rankedin" app. Install app from the Play Store (Android) or App Store (iOS). "SportCam by Rankedin" app have a two options: Stream Single Match or Court View. Court View streaming will create one broadcast in which the scoreboard will automatically switch between the next matches planned for the given court. 24 hours before the broadcast, you must activate the Live Streaming option in your YouTube account.
How To use SportCam by Rankedin App
How To Activate YouTube Live Streaming
Timetable not published yet.
Faxe Kondi - Boxen Challenge #1

Præsenteres af Faxe Kondi, Vibora, PadelBoxen & Dansk Padel Forbund

Dato
Lørdag d. 8. Maj
Rækker
Herre A (8-16 par) 
Herre B (8-16 par) 

Dame A (8-16 Par) 
Dame B (8-16 par) 
Herre +40 år (8-16 par)
Dame +40 år (8-16 par)

Race to Boxen Final
Dette er første ud af 4 indledende Boxen Challenge turneringer i PadelBoxen. 
Regler
Man behøver ikke at spille med samme makker i de 4 indledende turneringer (#1-4).
Man optjener Boxen Challenge (BC) point for hver turnering afhængig af hvilken placering man opnår – Placering 1-16.
BC Point bliver tildelt til hver spiller. (se point fordeling nedenfor)
Man skal deltage i min. 2 ud af 4 turneringer i Boxen Challenge regi for at kvalificere sig til Boxen Final.
D. 14 august er sidste tilmelding til Boxen Final.
De 8 bedste par i hver række med samlet antal BC point er kvalificeret til Boxen Final.
Boxen Final deltagerliste offentliggøres d. 15 August.
Pointfordeling pr. turnering:
Placering   BC Point
1.               800
2.               600
3.               480
4.               400
5.               340
6.               300
7.               260
8.               220
9.               210
10.             160
11.             140
12.             120
13.             100
14.               80
15.               60
16.               40
Adresse
Turneringen finder sted i PadelBoxen, Tolderlundsvej 92, 5000 Odense C
Deltagergebyr
600 kr pr. par. - Overføres på Mobilepay til 553556. Skriv gerne en kommentar på overførslen "BC #1".
Præmiesum: 30000 kr.

Turneringsformat
Kampformat og turneringsprogram for de forskellige rækker bliver meldt ud hurtigst muligt - Senest d. 2 maj. 
Der sigtes efter at spille efter Monrad format i alle rækker hvor alle par spiller min. 3-4 kampe. (8-16 par) 
Turneringsledelsen forbeholder så ret til at slå rækker sammen pga. f.eks. for få tilmeldte. 
Alle rækker sammensættes efter ranglisten og hvor den ikke er fyldestgørende - en objektiv vurdering.

PadelBoxen og DPF råder hver over et antal wildcards på op til 25% af deltagerantallet i hver række.
Tilmelding

Tilmelding sker via RankedIN - DPF spillerlicens er en forudsætning for at deltage.
Eventuelle spørgsmål kan rettes til PadelBoxen, telefon 5211 9750 eller mail: info@padelboxen.dk
Tournament is not finished yet. Standings will be shown right after finishing the event.