Jyväskylä, Finland January 15 - 17 2021
Sign in open
Ends: 07/01/2021
Ranking
Padel JKL ranking

Classes:
Miehet
Naiset
Mixty

Closing date
07/01/2021 23:00
Start date
15/01/2021 16:00
End date
17/01/2021 16:00
64 players
Jump Park, Buugi, Hutunki
Jyväskylä, Finland
Entry fee
FREE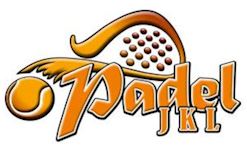 To make Live video from the tournament with score boards to YouTube, you must use "SportCam by Rankedin" app. Install app from the Play Store (Android) or App Store (iOS). "SportCam by Rankedin" app have a two options: Stream Single Match or Court View. Court View streaming will create one broadcast in which the scoreboard will automatically switch between the next matches planned for the given court. 24 hours before the broadcast, you must activate the Live Streaming option in your YouTube account.
How To use SportCam by Rankedin App
How To Activate YouTube Live Streaming
Timetable not published yet.
Joudumme valitettavasti kororajoitusten vuoksi siirtämään turnauksen tammikuulle.
Tervetuloa avoimiin Jyväskylän mestaruuskisoihin!
Turnaus on avoin kaikille padelin harrastajille. Turnauksen voittajapari saa himoitun vuoden 2020 mestaruustittelin.
Turnaus pelataan cup-tyyppisenä siten, että myös ensimmäisen kierroksen häviäjät pelaavat alakaavion. Kaikille taataan minimissään kaksi ottelua.
Padel JKL Ry järjestää lajin harrastajille rentohenkisen mestaruusturnauksen, jonka tarkoitus on tutustua muihin pelaajiin ja viettää laatuaikaa hienon lajin parissa. Osallistujiksi toivotaan kaikentasoisia ja ikäisiä pelaajia, eikä kilpailulisenssiä tarvita. Voit ilmoittautua kisoihin parin kanssa tai ilman paria. Kilpailutoimikunta auttaa tarvittaessa parin löytymisessä. Mahdollisesta karsintasarjasta tai tasolohlohkoista päätetään siinä vaiheessa kun tiedetään osallistujien lukumäärä. Tavoitteena on saada paljon tiukkoja pelejä samantasoisten vastustajien kanssa.
Osallistumismaksu 25€, Padel JKL ry:n jäseniltä 20€, sisältää kenttävuokran, pallot ja palkinnot.

Tournament is not finished yet. Standings will be shown right after finishing the event.