Risskov, Denmark December 19 - 20 2020
Ranking
Dansk Padel Forbund

Classes:
Herre
Kvinde
Herre Veteran 45+
Kvinde Veteran 45+

Closing date
10/12/2020 18:00
Start date
19/12/2020 10:00
End date
20/12/2020 18:00
8 players
Match Padel Aarhus
Sindalsvej 2, 8240 Risskov, Denmark
Entry fee
400 DKK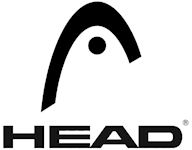 To make Live video from the tournament with score boards to YouTube, you must use "SportCam by Rankedin" app. Install app from the Play Store (Android) or App Store (iOS). "SportCam by Rankedin" app have a two options: Stream Single Match or Court View. Court View streaming will create one broadcast in which the scoreboard will automatically switch between the next matches planned for the given court. 24 hours before the broadcast, you must activate the Live Streaming option in your YouTube account.
How To use SportCam by Rankedin App
How To Activate YouTube Live Streaming
Timetable not published yet.
AFLYST på grund af restriktionerne i samfundet.
DPF VESTMESTERSKABERNE 2020
Præsenteres af HEAD & Dansk Padel Forbund

19. & 20. December: Herre, Kvinde, Herre Veteran 45+, Kvinde Veteran 45+ 
Turneringen er en DPF ranglisteturnering og finder sted i Match Padel Århus.
I alle rækker skal vi finde den sande VESTMESTER - eller PADELMESTER, om nogen vil kalde det sådan.
Der garanteres 3 kampe for alle hold og alle kampe er 2 sæt og eventuelt Match-tiebreak, mens semifinaler og finalen er 3 sæt.
Turneringsformen er enten helt samlet, hvor alle starter i 3-holdspuljer, og går videre til A-, B- eller C-slutspil ELLER ved mange tilmeldinger, inddeles parrene efter rangliste og/eller egen vurdering i A, B og C.
Der spilles med Golden Point i alle kampe.

Tilmelding sker via RankedIN - DPF spillerlicens er en forudsætning for at deltage.
Tilmelding er åben for alle med det rette postnummer - der spilles eventuelt kval-kampe, såfremt deltagerantallet kræver det.
Betaling kr 400,- pr par via MobilePay til 77505. Skriv venligst "VEST" på overførslen.
Turneringsprogram udsendes hurtigst muligt – senest 14. december 2020.
Eventuelle spørgsmål kan rettes til Lasse Vedersø på messenger, telefon 2384 2302 eller email Lassemikas@gmail.com

Ved afbud refunderes deltagergebyret kun, såfremt pladsen kan afsættes til anden side.
Tournament is not finished yet. Standings will be shown right after finishing the event.