Ballerup, Denmark May 14 - 15 2021
Sign in open
Ends: 01/05/2021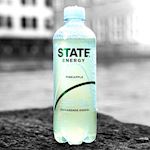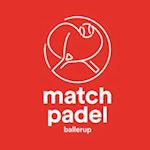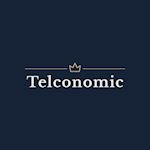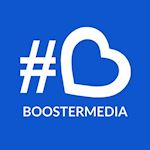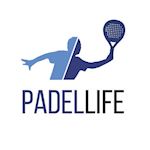 To make Live video from the tournament with score boards to YouTube, you must use "SportCam by Rankedin" app. Install app from the Play Store (Android) or App Store (iOS). "SportCam by Rankedin" app have a two options: Stream Single Match or Court View. Court View streaming will create one broadcast in which the scoreboard will automatically switch between the next matches planned for the given court. 24 hours before the broadcast, you must activate the Live Streaming option in your YouTube account.
How To use SportCam by Rankedin App
How To Activate YouTube Live Streaming
Timetable not published yet.
TILFØJELSE:
Vi har tilføjet en Herre D-række, som henvender sig til nye spillere, som ønsker at prøve at være en del af Padel To The Medal-familien. Der vil ikke være point til vores Race-ranglisten i denne række, men der vil være point til Dansk Padelforbunds rangliste. 

Padel To The Medal Tour bliver DANMARKS STØRSTE PADEL TOUR med plads til 64 hold og store pengepræmier. Touren er et Race, hvor alle spiller om at komme i den store finale, hvor pengepræmierne udløses:
1.    Plads Herre A - 10.000 DKK
1.    Plads Herre B – 5.000 DKK
1.    Plads Herre C – 2.500 DKK
1.    Plads Dame A – 5.000 DKK
I alle turneringerne er der præmier/padel udstyr for 25.000 DKK til 1. 2. og 3. pladsen i hver række.
Alle kan deltage, og er garanteret 3 kampe til hver turnering.
Der bliver LIVE-streamet i høj kvalitet med 2 yderst kompetente kommentatorer fra 1. kamp. 
Turnerings-formatet er en fuld Monrad med 16 hold i hver række. 
Der spilles 4 rækker. Herre Række A, B og C og Dame række A. Turneringsledelsen seeder holdene, fortrinsvis efter gældende DPF rangliste. 
Ved deltagelse i turneringerne, optjenes der point til DPF ranglisten, og turneringerne er sidestillet med DM rent point mæssigt, hvilket betyder der gives flere point end ved en normal turnering.
Turneringsledelsen forbeholder sig retten til at disponere over 50% af tilmeldingerne i form af wildcards.
Indledende kampe spilles bedst af 3 sæt, hvor et eventuelt 3. sæt afgøres i et match-tie-break til 10. Finaler spilles bedst af 3 sæt fuldt ud, med tie-break til 7 i hvert sæt. Alle kampe spilles med Golden Point ved stillingen 40-40 (holdet der skal returnere vælger hvilken side der skal serves fra).
Der er flotte præmier til 1. 2. og 3. pladserne i hver række. Vinderne modtager bla. en free-entry til en valgfri Padel To The Medal-turnering. Den samlede præmiesum er på 25.000 kr i udstyr samt pengepræmier til vinderne af PTTM-touren i hver række.  
Der vil blive offentliggjort spilletider i vores turneringssoftware, så alle ved, hvilke tidspunkter de skal spille. Mød gerne op minimum 15 min. Før første kamp til indtjekning ved turneringsledelsen.
Deltagergebyret for en weekend med 3 kampe og lækre præmier er 550 kr,- pr. hold.
Registrering til turneringen sker her på RankedIn og betaling sker via vores web www.padeltothemedal.com (Se under turneringer). Såfremt man oplever vanskeligheder, kan man skrive til: fb@padeltothemedal.com og få hjælp. Bemærk at tilmeldingen først er gældende når deltagergebyret er betalt.  
Princippet er først til mølle! Skynd dig derfor at tilmelde dig og din padel-makker! Tilmelding lukkes, når der er 64 hold tilmeldt. Herefter bliver man skrevet på venteliste. Arrangøren forbeholder sig retten til at rykke hold op/ned mellem klasserne.
Turneringsregler
Når du ankommer, bedes du henvende dig ved turneringsledelsen. Dette skal ske 15 min. Før første kamp
Turneringen er en ranglisteturnering, så DPF licens ER påkrævet for alle spillere
Det er op til spillerne selv at varme op udenfor banerne. 
Der er mulighed for 5 minutters boldopvarmning på banen inden kamp.
Nye bolde udleveres ved turneringsledelsen til hver kamp. Boldene afleveres sammen med resultatet til turneringsledelsen igen efter endt kamp.

Kampformat
Der spilles bedst af tre sæt med golden point. Et eventuelt 3. sæt afgøres i et match-tie-break til 10, med undtagelse af de fire finaler, hvor alle tre sæt spilles fuldt ud (Tiebreak til 7 points ved stillingen 6-6).
Der spilles med golden point i alle partier ved stillingen 40-40, også i finalerne (det hold der skal returnere serv bestemmer hvilken side der skal serves til).
Der spilles efter de Internationale padelregler, med undtagelse af, at det er forbudt, af sikkerhedsmæssige årsager, at løbe ud af buret og slå til bolden. Hvis den enkelte bane er godkendt til at løbe ud af banen under spil, så vil turneringsledelsen gøre opmærksom på dette inden kampens start.
Der er ikke påsat dommere, så spillerne er selv ansvarlige for at dømme korrekt. Såfremt der er uoverensstemmelser på banen, sendes bud efter turneringsledelsen som har den endelige beslutning.
Eventuelle protester skal indleveres senest 15 min. efter kampen er spillet.
Stroppen skal om håndleddet. Første overtrædelse medfører advarsel, anden gang medfører det tab af parti. tredje gang er det tabt sæt.
Når kampen er kaldt af turneringsledelsen, skal spillerne være på banen senest 5 min. senere.
 Padel To The Medal Race Rangliste
Spillerne gives point ved deltagelse ved en af de indledende runder samt point ud fra deres formåen i disse runder.
Alle spillere vil blive indplaceret på Race-listen i den kategori, hvori de spiller deres første Padel To The Medal Tour turnering.
Pointene gives således på samme måde i alle rækkerne:
o 1. plads: 250 point
o 2. plads: 240 point
o 3. plads: 230 point
o 4.plads: 220 point
o 5. plads: 210 point
o 6. plads: 200 point
o 7. plads: 190 point
o 8. plads: 180 point
o 9. plads: 170 point
o 10. plads: 160 point
o 11. plads: 150 point
o 12. plads: 140 point
o 13. plads:130 point
o 14. plads: 120 point
o 15. plads: 110 point
o 16. plads: 100 point
Såfremt spillere stiller til start i en række, som er bedre end den række de er placeret i på race-listen, vil deres point-antal blive justeret vha. turneringsledelsen samt en multiplikator.
Denne regel vil ikke finde anvendelse, såfremt alle rækker er fyldt op med spillere, som passer i niveauet jf. Race-listen 
Tournament is not finished yet. Standings will be shown right after finishing the event.