Jyväskylä, Finland October 16 - 18 2020
Ranking
Padel JKL ranking

Classes:
Miehet
Mixty

Closing date
10/10/2020 23:00
Start date
16/10/2020 18:00
End date
18/10/2020 16:00
37 players
Buugi Liikunta- ja Hyvinvointikeskus
Sykeraitti 7, 40630 Jyväskylä, Suomi, Finland
Entry fee
FREE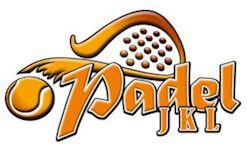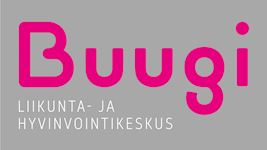 To make Live video from the tournament with score boards to YouTube, you must use "SportCam by Rankedin" app. Install app from the Play Store (Android) or App Store (iOS). "SportCam by Rankedin" app have a two options: Stream Single Match or Court View. Court View streaming will create one broadcast in which the scoreboard will automatically switch between the next matches planned for the given court. 24 hours before the broadcast, you must activate the Live Streaming option in your YouTube account.
How To use SportCam by Rankedin App
How To Activate YouTube Live Streaming
Padel JKL ry järjestää viikonlopputurnauksen 16.-18.10.2020 Buugissa.
Sarjat: miehet ja mixty. Naisten sarjaan ei tullut tarpeeksi ilmoittautuneita.

Turnaus on avoin kaikille padelin harrastajille, eikä kilpailulisenssiä tarvita. Miesten sarja pelataan perjantaina ja lauantaina sekä mixty sunnuntaina.

Ottelut pelataan paras kolmesta systeemillä, mahdollinen kolmas erä pitkänä tie-breakina 10 pisteeseen. 
Voittaja ilmoittaa ottelutuloksen heti pelin jälkeen Esalle, joka kirjaa tuloksen. 
Tulkaa ajoissa paikalle. Ottelun voi aloittaa etuajassa heti kun kenttä vapautuu.
Osallistumismaksu miesten sarjassa 25€ per pelaaja ja mixtyssä 20€, Padl JKL ry:n jäsenille 5€ alennus eli 20€ ja 15€. 
Maksetaan etukäteen Padel JKL ry:n tilille: FI74 4600 0010 7805 48. Lähetä maksukuitti WhatsAppilla Esalle 040 742 7017.