Tromsø, Norway October 30 - 31 2020
Ranking
Norges Squashforbund Ranking

Classes:
Herrer Elite
Damer Elite
Herrer A

Closing date
25/10/2020 23:55
Start date
30/10/2020 18:00
End date
31/10/2020 18:00
37 players
Tromsø golf og squashpark
Skattørvegen 40, 9018 Tromsø, Norge, Norway
Entry fee
FREE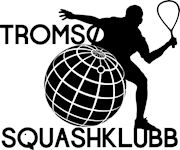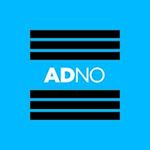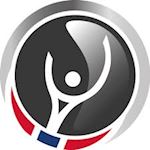 To make Live video from the tournament with score boards to YouTube, you must use "SportCam by Rankedin" app. Install app from the Play Store (Android) or App Store (iOS). "SportCam by Rankedin" app have a two options: Stream Single Match or Court View. Court View streaming will create one broadcast in which the scoreboard will automatically switch between the next matches planned for the given court. 24 hours before the broadcast, you must activate the Live Streaming option in your YouTube account.
How To use SportCam by Rankedin App
How To Activate YouTube Live Streaming
Velkommen til NorgesCup i Tromsø! 
Vi er veldig klare for å invitere alle til Nordens Paris! Vi tar smittevern alvorlig og vil sette i gang tiltak for å minske risikoen under turneringen. 
Overnatting på Scandic Ishavshotellet med kode: 47543486
Ta kontakt på med Scandic Ishavshotellet på telefon: 77666401 eller på ishavshotel@scandichotels.no
Pris: 
Singel: 890 per natt inkl frokost
Dobbel 990 per natt inkl frokost
Trippel 1170 per natt inkl frokost
Firemannsrom 1280 per natt inkl frokost
Det er kun mulig å melde seg på i en klasse og det er ranking poengene som styrer hvilken klasse du spiler i.
Klasser:
- Herrer Elite
- Damer Elite
- Herrer A 
Premier: Premier i alle klasser!
Turneringsansvarlig: Tromsø Squashklubb/ Nikolai Aspen 413 66 758
Overdommer: Andre Bye Berg
Baller: Dunlop 
Påmeldingsavgift: 500kr for eliteklassene. Herrer A: 350kr. Må betales innen 26.10.20. Man må betale full påmeldingsavgift dersom avmeldingen kommer etter at trekning er tatt. Dette gjelder også ved unnlatelse av oppmøte. 
Smittevern:

Arrangementet følger forbundets nyttige veiledning for trening og arrangementer: https://squash.no/wp-content/uploads/2020/08/NSQF-veiledning-for-arrangement-og-aktivitet.pdf
Folkehelseinstituttet skriver følgende når det gjelder bruk av munnbind: «I enkelte situasjoner der det er umulig å holde 1 meter avstand til andre, anbefales munnbind som et tilleggstiltak for å hindre smitte fra personer med covid-19 uten symptomer.»
Arrangørens anbefaling er derfor at man benytter munnbind hvis man står samlet i grupper over litt tid, for eksempel som tilskuere til kamper.
Informasjon om Antidoping: «Norges Squashforbund har nulltoleranse for doping. Vårt arbeid mot doping er forankret i grunnverdiene, som er glede, fellesskap, ærlighet og helse.
Flere og bedre i et rent miljø. Alle arrangementer i regi av NSqF er underlagt NIFs regelverk, herunder straffe- og dopingbestemmelsene, og sanksjoner etter NIFs regelverk kan ilegges dersom deltaker bryter regelverket.