Drammen, Norway October 16 - 17 2020
Ranking
Norges Squashforbund Ranking

Classes:
Herrer Elite
Herrer A
Herrer B
Damer Elite

Closing date
13/10/2020 03:55
Start date
16/10/2020 18:00
End date
17/10/2020 20:00
60 players
Drammen Squash
Dr. Hansteins gate 26, 3044 Drammen, Norge, Norway
Entry fee
400 NOK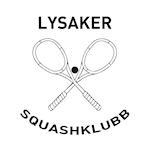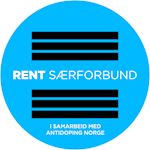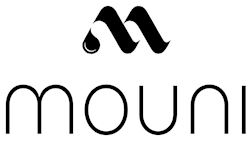 To make Live video from the tournament with score boards to YouTube, you must use "SportCam by Rankedin" app. Install app from the Play Store (Android) or App Store (iOS). "SportCam by Rankedin" app have a two options: Stream Single Match or Court View. Court View streaming will create one broadcast in which the scoreboard will automatically switch between the next matches planned for the given court. 24 hours before the broadcast, you must activate the Live Streaming option in your YouTube account.
How To use SportCam by Rankedin App
How To Activate YouTube Live Streaming
Lysaker Squashklubb og Drammen Squashklubb inviterer til senior turnering i Drammen Squash.
- Vi håper på mange deltagere - ingen krav til nivå for å delta.
- Antall dager blir vurdert ut fra antall deltagere og kan bli kun fredag og lørdag. 
- Det vil bli streaming med Sportcam.
- Det er pengepremier i Eliteklassene og sponsor premier fra Squashbutikken.no i herre A og herre B.
  Elite dame får samme pengepremie som Elite herre.
- Det serveres frukt på fredag og lunsj på lørdagen.
- Juniorer må spille med squashbriller
- Ny lisens tegnes for mange og det gjøres automatisk når du melder deg på (se mer informasjon på https://squash.no/lisens-og-behandling-av-personopplysninger-gdpr/
- Det spilles med Dunlop baller, 2 gule prikker.
- Du kan betale på konto nummer 9001 31 02278 Lysaker SquashKlubb eller med vipps: Søk opp Lysaker Squashklubb /137397. Kr 400 for og kr 300 for junior. Vi setter pris på at du betaler FØR turneringen start.
- Begge spillere har ansvar for å dømme neste kamp på samme bane. Alle kampene dømmes med elektronisk Pad. Pad hentes og leveres i sekretariatet før og etter hver kamp.
- Norges Squashforbund har nulltoleranse for doping. Vårt arbeid mot doping er forankret i grunnverdiene, som er glede, fellesskap, ærlighet og helse.
Flere og bedre i et rent miljø. Alle arrangement i regi av NSqF er underlagt NIFs regelverk, herunder straffe- og dopingbestemmelsene, og sanksjoner etter NIFs regelverk kan ilegges dersom deltaker bryter regelverket.
Vi gleder oss til å holde en turnering igjen og håper mange har lyst til å delta. 
Vi holder dere oppdatert på Rankedin og Facebooksiden "squash for alle" - fint om du liker den. 
Velkommen:)