Risskov, Denmark November 21 2020
Ranking
Dansk Padel Forbund

Classes:
Herre 45+
Herre 55+
Kvinde 45+

Closing date
07/11/2020 12:00
Start date
21/11/2020 10:00
End date
21/11/2020 18:00
48 players
Match Padel Aarhus
Sindalsvej 2, 8240 Risskov, Denmark
Entry fee
500 DKK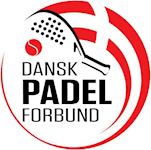 To make Live video from the tournament with score boards to YouTube, you must use "SportCam by Rankedin" app. Install app from the Play Store (Android) or App Store (iOS). "SportCam by Rankedin" app have a two options: Stream Single Match or Court View. Court View streaming will create one broadcast in which the scoreboard will automatically switch between the next matches planned for the given court. 24 hours before the broadcast, you must activate the Live Streaming option in your YouTube account.
How To use SportCam by Rankedin App
How To Activate YouTube Live Streaming
UPDATE 5. november:
Kære spillere
Veteran DM er sat til at blive afviklet 21/11 i Århus.
På grund af Corona må vi, som alle sikkert ved, ikke samle mere end 10 personer ad gangen på samme spillested - og det tager vi helt alvorligt.
Derfor er der nogle ændringer af årets afvikling:
DM afvikles både lørdag 21/11 og søndag 22/11
Indledende runder kan blive puljespil
Indledende kampe kan blive placeret, så de passer bedre geografisk for det enkelte par
Semifinaler og finaler kan blive afholdt andre steder - men som udgangspunkt ikke langt fra Århus
Generelt gør vi alt for at overholde en god og stabil afvikling - og vi overholder alle restriktioner til punkt og prikke
Der kan desværre ikke være tilskuere til kampene
Såfremt du har nogle spørgsmål til dette, kan du kontakte Lasse Vedersø på 23842302 eller messenger
Vi beder alle par om venligst at indbetale kr. 500,- (pr par) på mobilepay 77505 - senest søndag 8/11 kl 18.00
Par, der ikke har betalt, vil blive slettet fra tilmeldingslisten uden yderligere varsel.
Med venlig hilsen,
Lasse Vedersø,
Dansk Padel Forbund
---------------------------------------------------------
Danmarksmesterskaberne spilles som en cup-turnering - medmindre andet grundet antal af tilmeldte hold foreskriver noget andet.
Prisen for deltagelse er kr. 500,- pr par - for de hold, der ryger ud allerede i første runde, trækkes lod om en række præmier, så ingen er gået helt forgæves.
Vi vil gerne skabe en fest og en forrygende stemning - men samtidig vil vi også gerne finde de mest kompetente og værdige vindere.
En kategorien afvikles kun hvis der er 4 eller flere par.
Dette kan ved stort antal af tilmeldte hold betyde, at der er hold, som skal spille kvalifikationsrunde enten tidligt lørdag morgen eller fredag aften.
Dette vides 14 dage før, når tilmeldingen til DM udløber.