Ranking
Dansk Padel Forbund

Classes:
Herre U/18
Herre U/14

Closing date
17/10/2020 12:00
Start date
31/10/2020 10:00
End date
31/10/2020 18:00
14 players
Match Padel Aarhus
Sindalsvej 2, 8240 Risskov, Denmark
Entry fee
300 DKK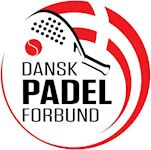 To make Live video from the tournament with score boards to YouTube, you must use "SportCam by Rankedin" app. Install app from the Play Store (Android) or App Store (iOS). "SportCam by Rankedin" app have a two options: Stream Single Match or Court View. Court View streaming will create one broadcast in which the scoreboard will automatically switch between the next matches planned for the given court. 24 hours before the broadcast, you must activate the Live Streaming option in your YouTube account.
How To use SportCam by Rankedin App
How To Activate YouTube Live Streaming
Danmarksmesterskaberne spilles som en cup-turnering - medmindre andet grundet antal af tilmeldte hold foreskriver noget andet.

Prisen for deltagelse er kr. 300,- pr par.

Vi vil gerne skabe en fest og en forrygende stemning - men samtidig vil vi også gerne finde de mest kompetente og værdige vindere.

En kategorien afvikles kun hvis der er 4 eller flere par. 
Dette kan ved stort antal af tilmeldte hold betyde, at der er hold, som skal spille kvalifikationsrunde enten tidligt lørdag morgen eller fredag aften.
Dette vides 14 dage før, når tilmeldingen til DM udløber.