Stavanger, Norway September 01 2020
Sign in open
Ends: 01/09/2020
Ranking
Norges Squashforbund Ranking

Classes:
Lisens herrer
Lisens damer

Closing date
01/09/2020 23:55
Start date
01/09/2020 23:55
End date
01/09/2020 23:55
47 players
Norges Squash forbund
Breiflåtveien 13, 4017 Stavanger, Norge, Norway
Entry fee
FREE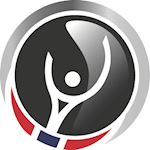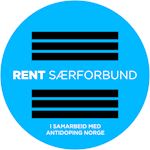 To make Live video from the tournament with score boards to YouTube, you must use "SportCam by Rankedin" app. Install app from the Play Store (Android) or App Store (iOS). "SportCam by Rankedin" app have a two options: Stream Single Match or Court View. Court View streaming will create one broadcast in which the scoreboard will automatically switch between the next matches planned for the given court. 24 hours before the broadcast, you must activate the Live Streaming option in your YouTube account.
How To use SportCam by Rankedin App
How To Activate YouTube Live Streaming
Timetable not published yet.
Lisenser NSqF
Dette er en "lisens-turnering" som du kan melde deg på for å kjøpe lisens til NSqF.
Når du velger "join" vil du få opp en oversikt over de forskjellige lisensene som det er mulig å kjøpe. 
Utvidet lisens gjelder alltid fra 1.9.xx-31.8.xx
Annen lisens gjelder fra den datoen du kjøper lisensen og 12 mnd. fram i tid. 
Er du under 13 år, kan du velge lisensen som er gratis, da du automatisk er forsikret gjennom forbundet
Se mer informasjon her: 
https://squash.no/for-spillere/lisens/
Alle approberte turneringer krever gyldig lisens og det er du som er ansvarlig for at den er gyldig. 
Tournament is not finished yet. Standings will be shown right after finishing the event.