Svendborg, Denmark September 05 2020
Ranking
Tåsinge Tennis og Padel Klub

Classes:
Herrer
Kvinder

Closing date
31/08/2020 23:55
Start date
05/09/2020 08:30
End date
05/09/2020 18:30
23 players
Tåsinge Tennis og Padel Klub
Eskærvej 63A, 5700 Svendborg, Danmark, Denmark
Entry fee
350 DKK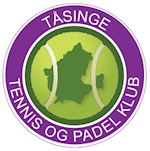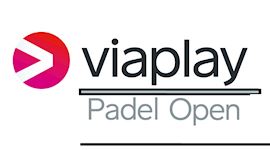 To make Live video from the tournament with score boards to YouTube, you must use "SportCam by Rankedin" app. Install app from the Play Store (Android) or App Store (iOS). "SportCam by Rankedin" app have a two options: Stream Single Match or Court View. Court View streaming will create one broadcast in which the scoreboard will automatically switch between the next matches planned for the given court. 24 hours before the broadcast, you must activate the Live Streaming option in your YouTube account.
How To use SportCam by Rankedin App
How To Activate YouTube Live Streaming
Alle par garanteres min. 3 eller 4 kampe.

Vi forventer at kampformatet bliver puljer med slutspil. Endeligt format og turneringsprogram bliver meldt ud d. 3 september, når antal tilmeldte i de enkelte rækker er sikker.
Præmien er en 3 mdr. viaplay voucher + det vi kan få fra sponsorer. Mere om det når vi nærmer os tilmeldingsfristen.
Eventuelle spørgsmål kan rettes til Christian Nybroe via Rankedin Chat.


Tilmelding
Først til mølle. Vi har kun 2 baner i TTPK, så vi kan blive nødt til at begrænse adgangen til 8 herrepar og 4 kvindepar
Betaling kr. 350,- pr. par via MobilePay til 26696. Skriv gerne en kommentar på overførslen "Viaplay Open - navn".
Ved afbud refunderes deltagergebyret kun, såfremt pladsen kan afsættes til anden side.


Turneringsregler

Viaplays turneringsbeskrivelse kan læses her: 
Når du ankommer, bedes du henvende dig ved turneringsledelsen.
Licens er IKKE påkrævet for spillerne
Det er op til spillerne selv at varme op
Der er mulighed for fem minutters opvarmning på banen inden kamp, hvor man kan slå ind
Bolde udleveres ved turneringsledelsen og afleveres igen efter kamp

Kampformat
Der spilles bedst af tre sæt.
Der spilles med No-add/golden point.
Kampe til og med semifinaler spilles med et evt. tredje sæt som Matchtiebreak til 10 point, dog minimum to overskydende point
Slutspillet spilles med normalt tredje sæt
Der spilles efter de internationale padelregler, med undtagelse af, at det er forbudt, af sikkerhedsmæssige årsager, at løbe ud af buret og slå til bolden
Der er ikke påsat dommere, så spillerne er selv ansvarlige for at dømme korrekt. Såfremt der er uoverensstemmelser på banen, sendes bud efter turneringsledelsen
Protester skal indleveres senest 15 min. efter kampen er spillet
Stroppen skal om håndleddet. Første overtrædelse medfører tab af parti. Anden gang er det tabt sæt. Tredje gang er det tabt kamp.
Når kampen er kaldt af turneringsledelsen, skal spillerne være på banen senest 10 min. senere