Stavanger, Norway November 23 - 24 2018
Ranking
Norges Squashforbund Ranking

Classes:
Gutter U11
Gutter U13
Gutter U15
Gutter U17
Gutter U19
Jenter U19
Herrer A
Herrer Elite

Closing date
15/11/2018 16:00:00
Start date
23/11/2018 17:00:00
End date
24/11/2018 18:00:00
56 players
Toppform
Marknesringen, 4052 Røyneberg, Stavanger, Norway
Entry fee
500 NOK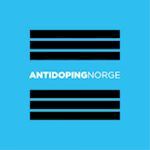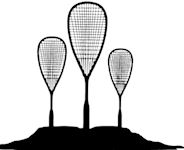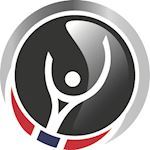 To make Live video from the tournament with score boards to YouTube, you must use "SportCam by Rankedin" app. Install app from the Play Store (Android) or App Store (iOS). "SportCam by Rankedin" app have a two options: Stream Single Match or Court View. Court View streaming will create one broadcast in which the scoreboard will automatically switch between the next matches planned for the given court. 24 hours before the broadcast, you must activate the Live Streaming option in your YouTube account.
How To use SportCam by Rankedin App
How To Activate YouTube Live Streaming
Hafrsfjord Squashklubb ønsker herved velkommen til vår tradisjonsrike høstturnering!
Denne gangen kan vi ønske velkommen til 5 helt NYE baner i tillegg til 3 baner som er "lett" renovert!
Vi håper at du finner tid/anledning til å delta  -om du er ny, erfaren junior eller senior!
Kontakt turneringsleder Terje Hauan +47 41 44 77 22 terje@headrock.no ved spørsmål!
Info om turneringen:

Påmeldingsavgift er 500 kr for senior og 300 kr for junior. Juniorer som deltar i seniorklassen betaler 300 kr. Påmeldingsavgift inkluderer lunsj lørdag

Fra fylte 13 år må alle spillere løse lisens for å delta i turneringen

Pengepremier i Eliteklasser, sponsorpremier i øvrige seniorklasser, og pokaler i juniorklassene

Som hovedregel må spillere dømme påfølgende kamp sammen
Ved stor påmelding (60+) vil vi vurdere å spille kamper søndag formiddag
Ved liten påmelding i klassene vil vi vurdere sammenslåing av jente-/gutteklasser og Elite-/mosjonsklasser
Det blir som vanlig bankett for voksne lørdag kveld. Påmelding under turneringen

Vi vil så langt vi klarer gi juniorspillere tilbud om privat overnatting. 
"Alle arrangementer i regi av NSqF er underlagt NIFs regelverk, herunder straffe- og dopingbestemmelsene,
og sanksjoner etter NIFs regelverk kan ilegges dersom en deltaker bryter regelverket."

Vi vil at du skal gjøre det pga. Antidoping Norge og den handlingsplanen vi har utviklet for å bli sertifisert som rent særforbund.