Jyväskylä, Finland August 28 - 30 2020
Sign in open
Ends: 19/08/2020
Ranking
Suomen padel -ranking

Classes:
Miehet
Naiset

Closing date
19/08/2020 02:00:00
Start date
28/08/2020 18:00:00
End date
30/08/2020 19:00:00
40 players
Jyväskylä
Suomi, Jyväskylä, Finland
Entry fee
FREE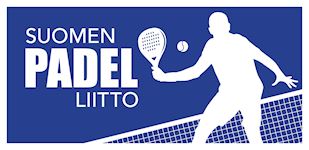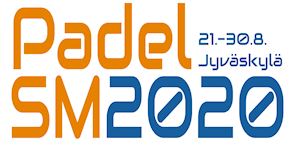 To make Live video from the tournament with score boards to YouTube, you must use "SportCam by Rankedin" app. Install app from the Play Store (Android) or App Store (iOS). "SportCam by Rankedin" app have a two options: Stream Single Match or Court View. Court View streaming will create one broadcast in which the scoreboard will automatically switch between the next matches planned for the given court. 24 hours before the broadcast, you must activate the Live Streaming option in your YouTube account.
How To use SportCam by Rankedin App
How To Activate YouTube Live Streaming
Timetable not published yet.
Kauden 2020 ulkokenttien SM ja Finnish Padel Tour #7 avoimet sarjat pelataan Jyväskylässä Kankaan ja Buugin kentillä 28.-30.8.
KILPAILULUOKAT: Miehet ja naiset

JÄRJESTÄJÄ: Padel JKL ry

PELIPAIKAT

Kankaan Padel, Kympinkatu 7, Jyväskylä
Buugi, Sykeraitti 7, Jyväskylä
Varalla Hutunki, Reinontie 7, Vaajakoski
AIKATAULU

16 parin pääsarja pelataan lauantain ja sunnuntain aikana.
Perjantaina pelataan enintään kuudentoista parin karsintasarja, josta neljä parasta pääsee pääsarjaan.
Kaikille osallistujille taataan vähintään kaksi ottelua.
 ILMOITTAUTUMISET
Ilmoittautumiset tiistaina 18.8. klo 23 mennessä Rankedinissä. 
Arvonta suoritetaan torstaina 20.8 ja kaaviot sekä aikataulu julkaistaan perjantaina 21.8.
 OSALLISTUMISMAKSU: 30 € / henkilö
 RUOKAILU: Kilpailupaikoilla on tarjolla laadukasta ja ravitsevaa ruokaa kohtuuhintaan.
 TERVETULOA NAUTTIMAAN! 
Tournament is not finished yet. Standings will be shown right after finishing the event.