Jyväskylä, Finland August 28 - 30 2020
Ranking
Suomen padel -ranking

Classes:
Miehet
Naiset

Closing date
18/08/2020 23:00
Start date
28/08/2020 16:00
End date
30/08/2020 17:00
85 players
Jyväskylä
Suomi, Jyväskylä, Finland
Entry fee
FREE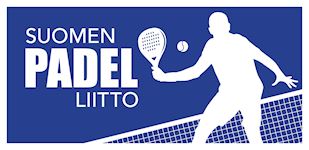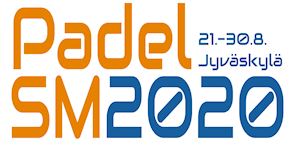 To make Live video from the tournament with score boards to YouTube, you must use "SportCam by Rankedin" app. Install app from the Play Store (Android) or App Store (iOS). "SportCam by Rankedin" app have a two options: Stream Single Match or Court View. Court View streaming will create one broadcast in which the scoreboard will automatically switch between the next matches planned for the given court. 24 hours before the broadcast, you must activate the Live Streaming option in your YouTube account.
How To use SportCam by Rankedin App
How To Activate YouTube Live Streaming
Yleisten luokkien SM-kilpailut (FPT #7, ulkokentät) 28.-30.8.
KILPAILULUOKAT: MA (Finnish Padel Tour #7) ja NA (Finnish Padel Tour #7)
JÄRJESTÄJÄ: Padel JKL ry
ILMOITTAUTUMINEN 
Viimeistään puoli tuntia ennen ensimmäistä ottelua kilpailutoimistoon.

Osallistumismaksu 30 € / henkilö tulee maksaa ennakkoon Padel JKL ry:n tilille FI74 4600 0010 7805 48, viestikenttään pelaajan nimi, tai MobilePaylla ilmoittautumisen yhteydessä. 

Varaudu näyttämään kilpailulisenssi ja maksukuitti.
ARVONTA

Viime viikon arvonnassa ilmoitetusta poiketen suoritamme tarkennetun SM-kilpailumääräysten mukaisen uuden arvonnan neljän karsinnan läpäisseen parin osalta viimeisen karsintaottelun jälkeen. 

Neljä karsinnoista edennyttä arvotaan pääsarjaan paikoille 2, 3, 10 ja 12 ylhäältä alkaen. 

Arvonta tapahtuu perjantaina 28.8. Buugissa (Sykeraitti 7) noin 20 minuuttia viimeisen karsintaottelun päättymisen jälkeen. Tilaisuus on kaikille avoin.
AIKATAULU JA PELIPAIKAT
Miesten karsintasarja pelataan perjantaina kahdessa eri paikassa:

Kankaan Padel, Kympinkatu 7

Buugi, Sykeraitti 7

Miesten pääsarjan ensimmäinen kierros jakautuu myös kahteen paikkaan. 

Toisesta kierroksesta eteenpäin miesten ottelut pelataan Kankaalla jos sää suosii.

Naiset pelaavat lauantaina Buugissa, Sykeraitti 7, Jyväskylä.

Sunnuntaina molemmat sarjat jatkuvat Kankaan Padelissa, sateella Buugissa.

Sateen sattuessa varalla on kaksi sisäkenttää Buugissa ja kaksi Hutungissa, Reinontie 7, Jyväskylä. Pe-la Kankaalta siirrytään sateella Hutunkiin jonne ajoaika on noin 10 minuuttia.

Sisäkenttiä voi hyödyntää myös sijoitusotteluissa jos otteluaikataulu alkaa venyä suhteettomasti.

Välierien ja mitalipelien aikatauluista pyritään pitämään kiinni ja sijoitusotteluita siirretään tarvittaessa.

Tarkasta otteluiden alkamisajat Rankedinistä https://rankedin.com/en/tournament/2362/ulko-sm-2020-avoimet
PELAAMINEN

Karsinta- ja pääsarjojen ottelut pelataan täyspitkinä peleinä. 

Sijoitusotteluissa kolmas erä super tie-breakina 10 pisteeseen. 

Pallojen hakeminen kentän ulkopuolelta on sallittu vain Kankaalla ja Hutungissa. 
PYSÄKÖINTI 
Buugissa pysäköidään Killerin raviradan pysäköintialueelle, pihaan ajo on kielletty. 

Kankaalla kilpailijoille on hieman parkkitilaa kenttien vieressä Kympinkatu 7.  Kulku Lohikoskentien ja Kankaankadun kautta. Joku karttasovellus opastaa virheellisesti Vapaaherrantien kautta.

Lisäksi parkkipaikkoja on Kankaankadun alkupäässä Karttakeskuksen ja OP Kodin pihassa. 

Pelipaikoille on kadunvarsiopasteet.
PUKUHUONEET
Molemmilla kilpailupaikoilla on pukuhuoneet sekä suihkut ja saunat.

Pelaajille on tarjolla pyyhkeet pesutiloissa.
RUOKAILU
Kilpailupaikoilla on tarjolla lounasruokaa kohtuuhintaan. Maksu kortilla tai MobilePaylla, käteistä emme hyväksy. 
HUOMIOITHAN MYÖS SEURAAVAT KORONAVIRUS-OHJEISTUKSET!

Älä osallistu kilpailuun, jos sinulla on mitään sairastumiseen viittaavia oireita.
Huolehdi käsien pesemisestä ennen ja jälkeen pelaamisen. Suosittelemme myös käsidesin käyttöä.
Yski ja aivasta kertakäyttöiseen nenäliinaan ja laita nenäliina heti roskiin. Jos sinulla ei ole nenäliinaa, yski tai aivasta hihaan, älä käsiisi.

Vältä väkijoukkoja. Pidetään yhdessä huolta siitä, ettei kokoontumisia pääse syntymään esimerkiksi ilmoittautumisen yhteydessä, lämmittelyalueella, tai parkkipaikoilla.

Lähikontaktien välttämiseksi huolehdi turvavälien ylläpitämisestä. Pidä muihin pelaajiin vähintään 1-2 metrin turvaväli.

Vältä kaikkia läheisiä kontakteja kuten kättelyjä ja ylävitosia.

Älä koske muiden osallistujien omaisuuteen, kuten mailoihin tai laukkuihin.

Noudata kilpailunjärjestäjän antamia lisäohjeistuksia. Kaikessa toiminnassa tulee huomioida myös voimassaolevat viranomaisten ja Suomen Padelllitton antamat ohjeistukset.

Ymmärrän, että osallistuminen tähän tapahtumaan sisältää riskin loukkaantumiselle tai kuolemalle ja vapautan kilpailun järjestäjän, kilpailunjohtajan ja Suomen Padelliiton vastuusta liittyen loukkaantumiseeni, menetykseeni, omaisuusvahinkoihini tai kuolemaani, jotka liittyvät osallistumiseeni tähän tapahtumaan.

Lisäksi ymmärrän ja tiedostan, että tällä hetkellä on liikkeellä maailmanlaajuinen COVID19- pandemia, ja että osallistun tähän tapahtumaan omalla riskilläni, ja että mitkään kilpailuun liittyvät turvallisuustoimet, jotka on suunniteltu estämään COVID19-viruksen leviämistä, eivät takaa, etten saa COVID19-tautia.

Edellä mainituista huolimatta, vahvistan vapauttavani kilpailun järjestäjän, kilpailunjohtajan ja Suomen Padelliiton vastuusta liittyen mahdolliseen loukkaantumiseeni, menetykseeni, omaisuusvahinkoihini tai kuolemaani liittyen, jotka voin kohdata COVID19-viruksen myötä, ja jotka liittyvät osallistumiseeni tähän tapahtumaan.

Kankaan Padel, pysäköintialueet