Tromsø, Norway June 20 2020
Ranking
Norges Squashforbund Ranking

Classes:
Herrer

Closing date
17/06/2020 10:00
Start date
20/06/2020 10:00
End date
20/06/2020 21:00
20 players
Tromsø golf og squashpark
Skattørvegen 40, 9018 Tromsø, Norge, Norway
Entry fee
FREE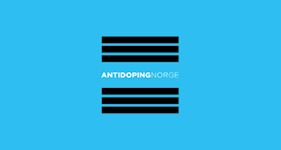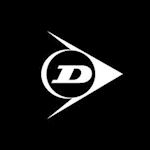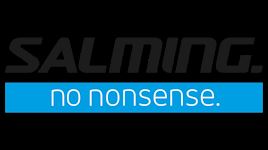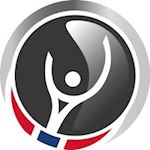 To make Live video from the tournament with score boards to YouTube, you must use "SportCam by Rankedin" app. Install app from the Play Store (Android) or App Store (iOS). "SportCam by Rankedin" app have a two options: Stream Single Match or Court View. Court View streaming will create one broadcast in which the scoreboard will automatically switch between the next matches planned for the given court. 24 hours before the broadcast, you must activate the Live Streaming option in your YouTube account.
How To use SportCam by Rankedin App
How To Activate YouTube Live Streaming
Velkommen til ALLE for første squashturnering i Tromsø 2020. Dette vil være en turnering med en herreklasse og en dameklasse for å få fylt opp klassene mest mulig. Maks antall personer er 50stk. Håper alle er like klar som oss for å sparke squashsesongen ordentlig i gang. Vurdering og tiltak for å unngå covid 19 smitte er gjort av styret, vi ber om at alle følger reglene for å unngå smitte og henviser til helsedirektoratet for videre lesing. 
Vi håper at du finner tid/anledning til å delta - om du er ny, erfaren eller senior!
Kontakt André Bye berg +47 99516490 eller Nikolai 41366758 om det skulle være noen spørsmål.  
Info om turneringen:

Påmeldingsavgift er 0,- , men det må betales lisens på kr 100 ved påmelding. 
Alle spillere MÅ dømme påfølgende kamp!
Alle arrangementer i regi av NSqF er underlagt NIFs regelverk, herunder straffe- og dopingbestemmelsene, og sanksjoner etter NIFs regelverk kan ilegges dersom deltaker bryter regelverket. Norges Squashforbund har nulltoleranse for doping. Vårt arbeid mot doping er forankret i grunnverdiene, som er glede, fellesskap, ærlighet og helse. Flere og bedre i et rent miljø.
Legger ved spesielle regler for arrangementer når det gjelder covid-19:
Arrangementer kan avholdes utendørs og innendørs for inntil 50 personer, forutsatt at det er mulig å holde minst én meter avstand mellom alle som ikke er i samme husstand. Ved innendørsaktiviteter skal det være gode rutiner for renhold av alle berøringsflater, toaletter mm.
Alle tilstedeværende på et arrangement skal ha enkel tilgang på håndvask, Atibac eller liknende.
Arrangementer skal ha en ansvarlig arrangør som skal ha oversikt over hvem som er tilstede. Der flere organisasjonsledd samarbeider om et arrangement skal det være avklart på forhånd hvilket organisasjonsledd som skal være den ansvarlige arrangør.
Det skal være en ansvarlig arrangør som har oversikt over alle som er tilstede. Det skal utarbeides deltakerlister for utøvere, trenere, dommere, funksjonærer og annet støttepersonell.
Arrangøren har ansvar for at publikum overholder smittevernsbestemmelsene, og kan bortvise publikum ved brudd på disse.