Ranking
FEDERACIÓN ESPAÑOLA DE SQUASH

Classes:
MASCULINA
FEMENINA

Closing date
26/02/2020 23:55:00
Start date
07/03/2020 09:00:00
End date
07/03/2020 21:30:00
28 players

Instalaciones de las piscinas climatizadas "El Toralin" Avda. luis Sanz s/n 244001Ponferrada, PONFERRADA, Spain
Entry fee
€17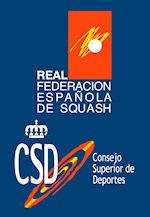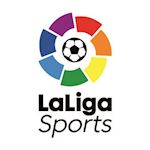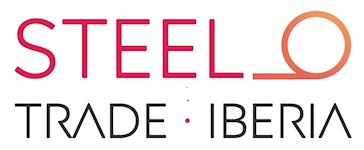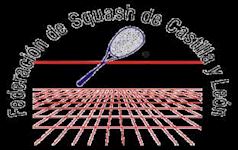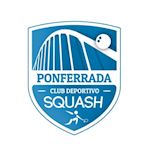 To make Live video from the tournament with score boards to YouTube, you must use "SportCam by Rankedin" app. Install app from the Play Store (Android) or App Store (iOS). "SportCam by Rankedin" app have a two options: Stream Single Match or Court View. Court View streaming will create one broadcast in which the scoreboard will automatically switch between the next matches planned for the given court. 24 hours before the broadcast, you must activate the Live Streaming option in your YouTube account.
How To use SportCam by Rankedin App
How To Activate YouTube Live Streaming
NORMATIVA OPEN NACIONAL PONFERRADA
-EL TORNEO SE CELEBRARA LOS DIAS 7-8 DE MARZO EN LAS INSTALACIONES DE LAS PISCINAS CLIMATIZADAS "EL TORALIN" SITUADAS EN AVENIDA LUIS SAENZ S/N 24401 PONFERRADA.
-EL CAMPEONATO SE REGIRA POR LA VIGENTE NORMATIVA DE COMPETICION Y EL REGLAMENTO DE JUEGO DE LA RFES.
-MASCULINO Y FEMENINO.
-NECESARIO POSEER LA LICENCIA NACIONAL  TEMPORADA 2020
-EL COHEFICIENTE DEL TORNEO SERA 0,5 TANTO EN EL  CUADRO MASCULINO COMO  EN EL CUADRO FEMENINO
-EL CUADRO PRINCIPAL MASCULINO Y FEMENINO SE DISPUTA AL MEJOR  DE 5 JUEGOS A 11 PUNTOS DIRECTOS.
-LA BOLA OFICIAL DEL TORNEO SERA LA DUNLOP REVELATION PRO XX (doble punto amarillo)
- EL PRECIO DE LA INSCRIPCION ES DE 17 EUROS Y SE ABONARAN ANTES DE JUGAR EL PRIMER PARTIDO.
-LAS INSCRIPCIONES SE FORMALIZARÁN A TRAVES DE RANKEDIN (EL ENLACE ESTARA EN LA PAGINA WEB DE LA REAL FEDERACION ESPAÑOLA DE SQUASH, EN EL APARTADO "INSCRIPCIONES") ANTES DEL MIERCOLES 26 DE FEBRERO A LAS 23:59 HORAS
-LOS JUGADORES-AS QUE PIERDAN SU PARTIDO TIENEN LA OBLIGACION DE ARBITRAR EL SIGUIENTE EN LA MISMA PISTA, SALVO FINALES, SEMIFINALES Y PARTIDOS DE ESPECIAL TRANSCENDENCIA QUE SERA ASIGNADO POR EL JUEZ ARBITRO.
-EL JUEZ ARBITRO SERA D. JOSE MANUEL MARIÑO   Y SUS DECISIONES SERAN INAPELABLES.
                                      INFORMACION IMPORTANTE
-EL OBSEQUIO PARA LOS PARTICIPANTES CONSISTIRA EN UNA CAMISETA CONMEMORATIVA DEL TORNEO, DIFERENCIANDO TALLAJE DE CHICO Y TALLAJE DE CHICA.
-EL JUGAD@R  QUE LO DESEE TIENE LA OPCION DE RESERVAR COMIDA PARA EL SABADO DIA  7, CONSISTIRA EN UN PRIMER PLATO (PASTA) SEGUNDO PLATO (CARNE O PESCADO), BEBIDA, POSTRE Y CAFÉ. EL PRECIO ES DE 13 EUROS INDEPENDIENTE DE LA INSCRIPCION.
SERA NECESARIO ENVIAR UN CORREO AL CLUB INDICANDO LA TALLA DE LA CAMISETA Y SI DESEA HACER RESERVA O RESERVAS (ACOMPAÑANTES) PARA LA COMIDA CON FECHA LIMITE EL DIA DE CIERRE DE INSCRIPCIONES (MIERCOLES 26 DE FEBRERO 23:59 HORAS).
-L@S QUE RESERVEN COMIDA LA ABONARA ANTES DE JUGAR EL PRIMER PARTIDO Y SE LE ENTREGARA UN TICKET DE COMIDA PARA CANJEAR.
-PREMIOS CUADRO PRINCIPAL:
CUADRO MASCULINO:                                           CUADRO FEMENINO:
1-      TROFEO                                                                        1- TROFEO
2-      TROFEO                                                                        2- TROFEO
3-       TROFEO                                                                       3-TROFEO
1ºCONSOLACION-  TROFEO                                            1ªCONSOLACION-  TROFEO
Tournament is not finished yet. Standings will be shown right after finishing the event.