Sandsli, Norway August 28 - 30 2020
Ranking
NSqF Veteran

Classes:
Herrer +35
Herrer +40
Herrer +45
Herrer +50
Herrer +55
Herrer +60
Damer +40

Closing date
21/08/2020 20:00
Start date
28/08/2020 16:00
End date
30/08/2020 15:00
62 players
Bergen Squash Center
Sandslihaugen 10, 5254 Sandsli, Norway
Entry fee
500 NOK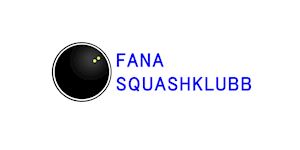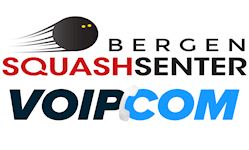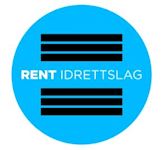 To make Live video from the tournament with score boards to YouTube, you must use "SportCam by Rankedin" app. Install app from the Play Store (Android) or App Store (iOS). "SportCam by Rankedin" app have a two options: Stream Single Match or Court View. Court View streaming will create one broadcast in which the scoreboard will automatically switch between the next matches planned for the given court. 24 hours before the broadcast, you must activate the Live Streaming option in your YouTube account.
How To use SportCam by Rankedin App
How To Activate YouTube Live Streaming
Fana Squashklubb inviterer til vårens vakreste eventyr: Veteran NM i Bergen og en bankett DU aldri kommer til å glemme!
Klasser: Herrer +35, Herrer +40, Herrer +45, Herrer +50, Herrer +55, Herrer +60, Damer +35, Damer +40, Damer +45, Damer +50, Damer +55, Damer +60
Klassene kan bli slått sammen ved for få påmeldte.
Turneringsleder: Dung Tran
Overdommer: Erling Sælen
Premier: Heder og ære, utstyr, medaljer til klassevinnere
Påmeldingsfrist: Innen 20.august 2020, trekning 4 dager før turneringen starter.
Påmeldingsavgift: 500 kroner, inkl. lunsj på lørdag.
Påmelding skal i utgangspunktet være i den klassen en tilhører. Arrangør kan slå sammen klassene ved få påmeldte. Det må forventes at det kan bli spill på søndagen ved over 60 påmeldte!
Bankett Veteran NM: På JAJA Danmarksplass: velkomstdrink og streetfood fra hele verden. Kokkene setter frem en hel rekke ulike retter for sharing på bordene så spiser folk det de liker og har lyst på, pris kr. 500,-
Send påmelding til fanasquashklubb@gmail.com innen 27.8
Betaling for turnering og bankett: Vipps til Fana Squashklubb: 44999 innen 27.8 (husk å merke med navn). Påmelding er bindende!
2-3 av finalene vil bli spilt på den nye glassbanen på JAJA restauranten, og banketten vil være på Citybox hotellet på Danmarksplass.
Alle arrangementer i regi av NSqF er underlagt NIFs regelverk, herunder straffe- og dopingbestemmelsene, og sanksjoner etter NIFs regelverk kan ilegges dersom deltaker bryter regelverket. Norges Squashforbund har nulltoleranse for doping. Vårt arbeid mot doping er forankret i grunnverdiene, som er glede, fellesskap, ærlighet og helse. Flere og bedre i et rent miljø.
NB! Påmeldte som er med i trekningen og ikke møter, får tilsendt faktura på deltakeravgiften. Husk innbetaling av lisens til Norges Squashforbund ved påmelding på Rankedin (kr. 100)!