Espoo, Finland January 24 - 26 2020
Ranking
Suomen padel -ranking

Classes:
FINNISH TOUR Miehet A
FINNISH TOUR Naiset A
Miehet B
Miehet C
Miehet 45
Miehet 55
Naiset B
Naiset C
Naiset 45

Closing date
19/01/2020 21:00
Start date
24/01/2020 18:00
End date
26/01/2020 20:00
163 players
Padel House Oy
Karantie 4, 02630 Espoo, Suomi, Finland
Entry fee
FREE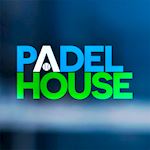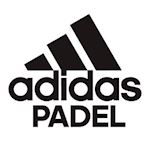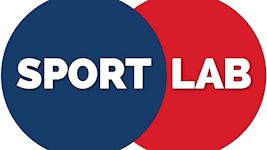 To make Live video from the tournament with score boards to YouTube, you must use "SportCam by Rankedin" app. Install app from the Play Store (Android) or App Store (iOS). "SportCam by Rankedin" app have a two options: Stream Single Match or Court View. Court View streaming will create one broadcast in which the scoreboard will automatically switch between the next matches planned for the given court. 24 hours before the broadcast, you must activate the Live Streaming option in your YouTube account.
How To use SportCam by Rankedin App
How To Activate YouTube Live Streaming
Kilpailukauden 2020 avaava ja Padel House -seuran historian ensimmäinen Finnish Padel Tour #1 ja Kansallinen kilpailu #1 pelataan Espoossa Keran hallilla.
KILPAILULUOKAT
Finnish Padel Tour #1
Miesten ja naisten A-luokka
Kansalliset kilpailut #1:
Miehet +45
Miehet +55
Naiset +45
Miehet B-luokka
Miehet C-luokka
Naiset B-luokka
Naiset C-luokka
Järjestäjä: Padel House ry
PELIPAIKKA
Padel House, Karantie 4, Espoo.
AIKATAULU
Kaikki sarjat pyritään pelaamaan lauantain ja sunnuntain aikana. Mikäli osallistujamäärä vaatii, aloitamme kilpailut jo perjantaina, kuitenkin aikaisintaan klo 18. Mikäli et asu pääkaupunkiseudulla ja pelien aloittaminen perjantaina on sinulle ylivoimaista, informoi tästä ilmoittautumisesi yhteydessä.
ILMOITTAUTUMISET
Ilmoittautumiset sunnuntaina 19.1. klo 21 mennessä osoitteeseen info@padelhouse.fi. 
Arvonta suoritetaan maanantaina 20.1 ja kaaviot sekä aikataulu julkaistaan Padel Housen nettisivuilla tiistaina 21.1.
HINTA
30 € / henkilö / sarja (max. 2 sarjaa/pelaaja)
RUOKAILU
Hallilla tarjolla laadukasta ja ravitsevaa ruoka hintaan 10€/annos.
TERVETULOA VIIHTYMÄÄN!