Mosjøen, Norway February 21 - 23 2020
Ranking
Norges Squashforbund Ranking

Classes:
Herrer Elite
Damer Elite
Herrer A
GU15
JU15
U13

Closing date
14/02/2020 23:59:00
Start date
21/02/2020 17:00:00
End date
23/02/2020 15:00:00
45 players
Kippermoen Idrettssenter
Kippermovegen 30, 8661 Mosjøen, Norway
Entry fee
350 NOK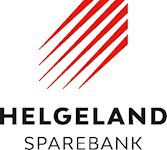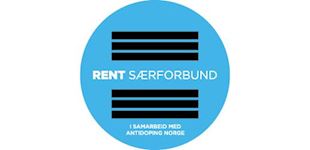 To make Live video from the tournament with score boards to YouTube, you must use "SportCam by Rankedin" app. Install app from the Play Store (Android) or App Store (iOS). "SportCam by Rankedin" app have a two options: Stream Single Match or Court View. Court View streaming will create one broadcast in which the scoreboard will automatically switch between the next matches planned for the given court. 24 hours before the broadcast, you must activate the Live Streaming option in your YouTube account.
How To use SportCam by Rankedin App
How To Activate YouTube Live Streaming
Velkommen til Helgeland Sparebank Open 2020, som i år er en norgescupturnering både for seniorer og juniorer.
Turneringen foregår i Mosjøen og arrangeres av Mosjøen squashklubb. 
Det blir Eliteklasser for herrer og damer, og eventuelt Herre A ved stor påmelding (16-trekning), samt juniorklasser. Vi kommer til å jobbe for å avslutte turneringen på lørdag 22. februar, men avhengig av antall påmeldte forbeholder vi oss retten til å kunne avslutte på søndag 23. februar, senest klokken 15:00.
Påmeldingsavgift: Senior kr 350 og junior kr 150. Betales via VIPPS #101874 Mosjøen squashklubb, eller til kontonr.: 4516 25 56006. 
Like pengepremier i Eliteklassene. Squashbutikken.no sponser utstyrspremier i de andre klassene.
Det vil bli mulighet for lunsj lørdag, ev. søndag. Det blir bankett for seniorer lørdag kveld kl. 20.00 på Blomsterbua mat & vin, som ligger i vakre Sjøgata, og de serverer i hovedsak tapas og italiensk pizza. Påmelding til banketten skjer til Marthe Steinsdatter Bergmann (92469455/marthesteinsdatter@gmail.com) 
innen 18. februar
. Oppgi samtidig om du har matallergi. Meny og priser finner dere her: 
http://blomsterbuamatogvin.no/meny/
 . Hver enkelt betaler for seg selv på restauranten.
Bankett for juniorer blir lørdag kveld kl. 19 på Mosjøen bowling, med pizza. Mosjøen squashklubb spanderer bowling og pizza. Hvis noen foreldre vil være med juniorene på bankett, får de også servert pizza. Påmelding juniorbankett skjer til Kåre Sæther (99791777/kare.sether@helgelandkraft.no).
Fru Haugans hotell tilbyr hotellrom til kr 1095,-/1295 for henholdsvis enkelt- og dobbeltrom, og bestillingen må sendes direkte til 
res@fruhaugans.no
 eller ring 75 11 41 00 (oppgi i bestillingen at du skal delta i turneringen/ref. Erik Wangsvik).
For tilreisende tilbyr vi kjøring fra/til flyplass og togstasjon, samt kjøring til hotell, butikk og andre behov. Kontakt transportansvarlig, Kåre Sæther, på telefon 99791777 for avtale.
Vi gleder oss til å arrangere og håper at nettopp DU tar turen nordover/sørover til Mosjøen, byen midt i Norge.
Norges Squashforbund har nulltoleranse for doping. Vårt arbeid mot doping er forankret i grunnverdiene, som er glede, fellesskap, ærlighet og helse. Flere og bedre i et rent miljø. Alle arrangement i regi av NSqF er underlagt NIFs regelverk, herunder straffe- og dopingbestemmelsene, og sanksjoner etter NIFs regelverk kan ilegges dersom deltaker bryter regelverket.