Barranco Hondo, Candelaria, Santa Cruz de Tenerife, Spain December 11 - 14 2019
Ranking
Classes:
PRIMERA CATEGORÍA
SEGUNDA CATEGORÍA

Closing date
08/12/2019 23:55:00
Start date
11/12/2019 17:00:00
End date
14/12/2019 14:00:00
25 players
Circulo de Amistad XII de Enero
Autopista del Sur, TF 1, Km. 12, 38002 Barranco Hondo, Candelaria, Santa Cruz de Tenerife, Santa Cruz de Tenerife, Spain
Entry fee
€15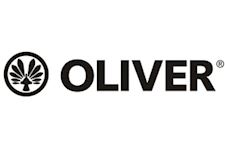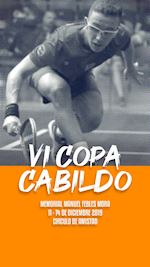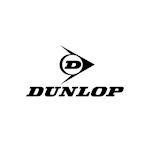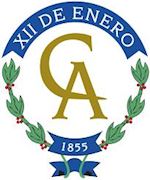 To make Live video from the tournament with score boards to YouTube, you must use "SportCam by Rankedin" app. Install app from the Play Store (Android) or App Store (iOS). "SportCam by Rankedin" app have a two options: Stream Single Match or Court View. Court View streaming will create one broadcast in which the scoreboard will automatically switch between the next matches planned for the given court. 24 hours before the broadcast, you must activate the Live Streaming option in your YouTube account.
How To use SportCam by Rankedin App
How To Activate YouTube Live Streaming
Normativa de Competición:
• Se celebrará en las instalaciones del Circulo de Amistad XII de Enero del 11 al 14 de diciembre de 2019.
• El campeonato se regirá por la normativa de competición y el reglamento de juego de la FCS.
• El juez árbitro del torneo será Isidro Luis Rodríguez Quesada. El Director del Torneo será Manuel Febles Alonso (Teléfono: 663.481.590.)
• Para inscribirse al Campeonato será obligatorio poseer la Licencia Nacional 2019. Todos los jugadores deberán de estar amparados por el seguro obligatorio correspondiente. (Art. 59.2 de la ley del deporte).
• Las inscripciones del torneo se realizarán exclusiva y obligatoriamente a través de www.rankedin.com. SE DEBE COMPLETAR LA INSCRIPCIÓN ANTES DEL DOMINGO 8 A LAS 23:55. Las instrucciones para la inscripción en esta plataforma, están en la normativa del torneo que se encuentra en www.squashcanarias.com.
• El pago de la inscripción al torneo se realizará a través de tarjeta de crédito al Director del Torneo antes de empezar el primer partido.La inscripción será de 15€.
• La Bola Oficial del Torneo será la Dunlop Revelation Pro Doble Punto amarillo.
• Los horarios de los partidos serán publicados en la página del evento del torneo en la app RankedIn, o www.rankedin.com el martes día 12 de Noviembre.
• Todas las rondas se disputarán al mejor de 5 juegos, a 11 puntos directos, sin cambio de saque. El juez árbitro podrá luego, a su criterio, designar el cuadro de consolación al mejor de 3 juegos, en caso de que lo vea necesario.
• El jugador que pierda su partido tendrá la obligación de arbitrar el partido siguiente en su pista, excepto las semifinales y la final que serán designadas a criterio del juez árbitro.
• Cualquier conducta antideportiva será revisada por el comité disciplinario una vez finalizada cada jornada.
• Los cuadros y horarios podrán ser cambiados por decisión de la organización. En dicho caso, nos pondremos en contacto con los jugadores afectados.
• A todos los participantes se les hará entrega de un obsequio conmemorativo del campeonato.
• Habrá trofeo para los tres primeros del torneo de cada categoría. Será obligatorio la disputa de los 3º y 4º puesto del cuadro principal.
• La disputa del cuadro de consolación será obligatoria, la no disputa sin causa justificada supondrá la pérdida de 50 puntos en la clasificación.
• Para más información del Torneo dirigirse a Samuel Sosa Barreto o Manuel Febles Alonso(Federación Canaria de Squash) email: squashcanarias@gmail.com
Tournament is not finished yet. Standings will be shown right after finishing the event.