Lysaker, Norway October 01 - 04 2020
Ranking
Norges Squashforbund Ranking

Classes:
Herrer Elite
Damer Elite
Herrer A
Herrer B

Closing date
25/09/2020 23:00
Start date
01/10/2020 17:00
End date
04/10/2020 18:00
93 players
Lysaker Torg 8
1366 Lysaker, Norge, Norway
Entry fee
500 NOK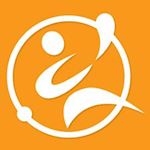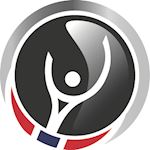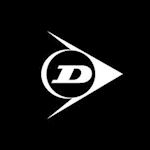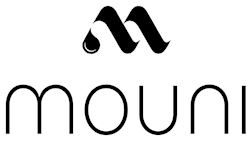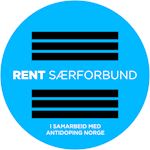 To make Live video from the tournament with score boards to YouTube, you must use "SportCam by Rankedin" app. Install app from the Play Store (Android) or App Store (iOS). "SportCam by Rankedin" app have a two options: Stream Single Match or Court View. Court View streaming will create one broadcast in which the scoreboard will automatically switch between the next matches planned for the given court. 24 hours before the broadcast, you must activate the Live Streaming option in your YouTube account.
How To use SportCam by Rankedin App
How To Activate YouTube Live Streaming
Velkommen til NM i Squash 2020
Endelig er dato satt og Oslo Squashklubb er veldig glade for å kunne invitere dere alle til senior NM på Lysaker.
Vi tar smittevern alvorlig og vil sette i gang tiltak for å minske risikoen under turneringen. 
Det er kun mulig å melde seg på i en klasse og det er ranking poengene som styrer hvilken klasse du spiler i.
Elite klassene er 32 draw
Herre A og B kan bli slått sammen (avhengig av antall påmeldte)
Tids/spilleskjema for klassene (med veldig mange påmeldte, kan dette endres noe for å spre kampene mer utover): 

Herrer Elite:

Torsdag 1.10: Fra  kl.18.00
Fredag 2.10: Fra kl.13.00 2.runde (plate kl.15.00), kvartfinale fra kl.18.00
Lørdag 3.10: Semifinaler fra kl.16.30
Søndag 4.10: Finale kl. 14.30
Damer Elite (forutsetter 16 draw):
Fredag kl.17.30
Lørdag: Kvartfinale fra kl. 10.00. Semifinale fra kl. 15.00
Søndag: Finale 13.45
Vi prøver å sette opp flest mulig sluttspill kamper på center court med streaming, slik at kvart, semi og finaler vil gå fortløpende etter hverandre så godt det lar seg gjøre. 

Herrer A/B:
Fredag fra kl.16.30, 2 kamper på fredag
Lørdag/Søndag: fra kl.10.00 Det blir 3 kamper for alle på lørdag, bortsett semi og finale som går på søndag 
Det blir premieutdeling rett etter siste finale. 

Man må betale full påmeldingsavgift dersom avmeldingen kommer etter at trekning er tatt. Dette gjelder også ved unnlatelse av oppmøte. Unntak er sykdom. 

Premier: Kongepokal (ved min. 15 påmeldte), medaljer, utstyrspremier fra Salming og pengepremier 
Turneringsansvarlig: Oslo Squashklubb/ Vibeke Wiig, 46410322
Overdommer: Stein Gabrielsen
Baller: Dunlop 
Smittevern:

Arrangementet følger forbundets nyttige veiledning for trening og arrangementer: https://squash.no/wp-content/uploads/2020/08/NSQF-veiledning-for-arrangement-og-aktivitet.pdf
Folkehelseinstituttet skriver følgende når det gjelder bruk av munnbind: «I enkelte situasjoner der det er umulig å holde 1 meter avstand til andre, anbefales munnbind som et tilleggstiltak for å hindre smitte fra personer med covid-19 uten symptomer.»
Arrangørens anbefaling er derfor at man benytter munnbind hvis man står samlet i grupper over litt tid, for eksempel som tilskuere til kamper.
Scandic: Scandic: Det er forhandlet fram gode priser på Scandic Fornebu og Sjølyst og det bestilles ved å gå inn på www.Scandichotels.com , søker opp ett av hotellene og legge inn koden under booking code: BOSL011020. Det er satt av et visst antall plasser fram til 10.09.2020 og etter det slippes de avholdte plassene. Det kan avbestilles kostnadsfritt innen 30.09.2020. Singelrom med frokost: 790,- Dobbeltrom med frokost: 990,-
Betaling for turnering kr. 500,- (junior 300,-) innen 25.9: Vipps til Oslo Squashklubb/138999 eller til konto: 6012.06.50397

Bankett: Det blir dessverre ikke kan arrangeres bankett denne ganen grunnet Corona. 
Informasjon om Antidoping: «Norges Squashforbund har nulltoleranse for doping. Vårt arbeid mot doping er forankret i grunnverdiene, som er glede, fellesskap, ærlighet og helse.
Flere og bedre i et rent miljø. Alle arrangementer i regi av NSqF er underlagt NIFs regelverk, herunder straffe- og dopingbestemmelsene, og sanksjoner etter NIFs regelverk kan ilegges dersom deltaker bryter regelverket.