Lysaker, Norway October 01 - 04 2020
Sign in open
Ends: 24/09/2020
Ranking
Norges Squashforbund Ranking

Classes:
Herrer Elite
Damer Elite
Herrer A
Herrer B

Closing date
24/09/2020 23:00:00
Start date
01/10/2020 17:00:00
End date
04/10/2020 18:00:00
33 players
Lysaker Torg 8
1366 Lysaker, Norge, Norway
Entry fee
500 NOK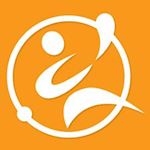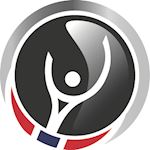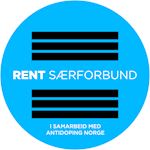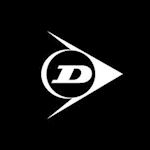 To make Live video from the tournament with score boards to YouTube, you must use "SportCam by Rankedin" app. Install app from the Play Store (Android) or App Store (iOS). "SportCam by Rankedin" app have a two options: Stream Single Match or Court View. Court View streaming will create one broadcast in which the scoreboard will automatically switch between the next matches planned for the given court. 24 hours before the broadcast, you must activate the Live Streaming option in your YouTube account.
How To use SportCam by Rankedin App
How To Activate YouTube Live Streaming
Timetable not published yet.
Velkommen til NM i Squash 2020
Endelig er dato satt og Oslo Squashklubb er veldig glade for å kunne invitere dere alle til NM på Lysaker.
Det er kun mulig å melde seg på i en klasse og det er ranking poengene som styrer hvilken klasse du spiler i.
Elite klassene er 32 draw
Herre A og B kan bli slått sammen, avhengig av antall påmeldte
Premier: Kongepokal, medaljer, utstyrspremier fra Salming og pengepremier 
Turneringsansvarlig: Oslo Squashklubb/ Vibeke Wiig, 46410322
Overdommer: Stein Gabrielsen
Baller: Dunlop 
Betaling for turnering: Vipps til Oslo Squashklubb/138999 eller til konto: 6012.06.50397
Vi vil komme tilbake til eksakte tider, men Elite vil kunne starte på torsdag ettermiddag. Det kommer informasjon om overnatting og bankett etterhvert, men i første omgang håper jeg dere kan sette av tiden og melde dere på. 
Informasjon om Antidoping: «Norges Squashforbund har nulltoleranse for doping. Vårt arbeid mot doping er forankret i grunnverdiene, som er glede, fellesskap, ærlighet og helse.
Flere og bedre i et rent miljø. Alle arrangementer i regi av NSqF er underlagt NIFs regelverk, herunder straffe- og dopingbestemmelsene, og sanksjoner etter NIFs regelverk kan ilegges dersom deltaker bryter regelverket.
Tournament is not finished yet. Standings will be shown right after finishing the event.