Stavanger, Norway June 01 - 02 2018
Ranking
NSqF Veteran

Classes:
+35 Herrer
+40 Herrer
+50 Herrer
+55 Herrer
+60 Herrer
+45 Herrer

Closing date
24/05/2018 10:00:00
Start date
01/06/2018 17:00:00
End date
02/06/2018 16:00:00
49 players
Hafrsfjord Squash Klubb
Marknesringen, 4052 Røyneberg, Stavanger, Norway
Entry fee
500 NOK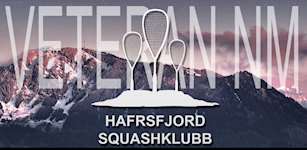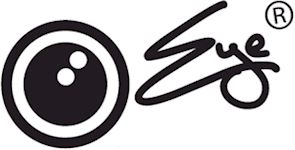 To make Live video from the tournament with score boards to YouTube, you must use "SportCam by Rankedin" app. Install app from the Play Store (Android) or App Store (iOS). "SportCam by Rankedin" app have a two options: Stream Single Match or Court View. Court View streaming will create one broadcast in which the scoreboard will automatically switch between the next matches planned for the given court. 24 hours before the broadcast, you must activate the Live Streaming option in your YouTube account.
How To use SportCam by Rankedin App
How To Activate YouTube Live Streaming
Arrangør: Hafrsfjord Squashklubb
Sted: Toppform Røyneberg
Klasser: 
Herrer +35
, 
Herrer +40
, 
Herrer +45
, 
Herrer +50
, 
Herrer +55
, 
Herrer +60
, 
Herrer +65
, 
Damer +35
, 
Damer +40
, 
Damer +45
, 
Damer +50
, 
Damer +55
, 
Damer +60
, 
Damer +65
(Det er lov å melde seg på i 2 klasser, men da må det forventes at det blir spill også på søndagen!)
Turneringsleder: Stig Ribesen
Overdommer: Hans Petersson
Premier: Medaljer til klassevinnere - gaver til spesielle presentasjoner!
Påmeldingsfrist: Innen 24 Mai 2018, trekning 2 dager før turneringen starter.
Påmeldingsavgift: 500 kroner, inkluderer lunsj på lørdag og eventuelt på søndag
Tider: Vi planlegger å starte ca 15:00 på fredagen og således avslutte på lørdag aften. Dette avhenger selvfølgelig av antall påmeldte! Følg med på  
www.squash.no
 og Veteran NM Squash Facebook side
Bankett: 350 kroner, MEN kun om interessen er stor nok!
NB! Påmeldte som er med i trekningen og ikke møter, får tilsendt faktura på deltakeravgiften.
Lisens NSqF må være betalt! (100 kroner for 2018)
Medlemskap i en Squashklubb er en forutsetning for deltagelse!