Ranking
No ranking selected
6 teams
Closing date
Start date
29/10/2018 17:45
29/10/2018 17:50
1 clubs
El salitre
Bogotá , Colombia
24 players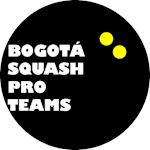 Match Types
| Match type | Matches |
| --- | --- |
| Men-Singles | 3 |
Divisions
| Name | Play dates | Team matches per day | Max points |
| --- | --- | --- | --- |
| Liga 1 | Sat, Sun, Mon, Tue, Wed, Thu, Fri | 1 | - |
To make Live video from the tournament with score boards to YouTube, you must use "SportCam by Rankedin" app. Install app from the Play Store (Android) or App Store (iOS). "SportCam by Rankedin" app have a two options: Stream Single Match or Court View. Court View streaming will create one broadcast in which the scoreboard will automatically switch between the next matches planned for the given court. 24 hours before the broadcast, you must activate the Live Streaming option in your YouTube account.
How To use SportCam by Rankedin App
How To Activate YouTube Live Streaming
Objetivo
Generar un evento competitivo de squash por equipos.
Sistema de competencia
Torneo
8 equipos sorteados en 2 zonas de round robin, cruzados en semifinales y final del campeonato. El sorteo se realizará por Facebook live.
En fase de grupos se deben jugar todos los partidos de los encuentros para el caso de tener que desempatar.
Orden de desempate
1.       Partidos ganados - partidos perdidos
2.       Games ganados – games perdidos
3.       Puntos ganados - puntos perdidos
4.       Ganador del primer partido del enfrentamiento de los equipos
Equipos
Equipo conformado por mínimo 3 y máximo 5 personas, ordenados en posición según su ranking nacional actual. De no tener ranking actual se tomará como referente la última categoría en la que participó en el circuito nacional. Todos los jugadores que quieran participar, deben contar con perfil válido RankedIn, esto para efectos de poder hacer la inscripción de cada equipo por la plataforma.
Los equipos deberán inscribir dos colores de camisetas y llevar ambos colores a los encuentros para diferenciar los equipos.
La inscripción del equipo debe especificar el orden de los jugadores, denominados raquetas.
Así el jugador de ranking más alto será la raqueta # 1, el segundo mejor rankeado el #2 y así sucesivamente.
Los equipos pueden ser mixtos, donde el ranking de la categoría damas 1 del circuito nacional equivale a la categoría 2da masculina. De tener la misma posición en el ranking una mujer y un hombre, el equipo puede decidir la posición en que serán inscritos.
Jugadores juveniles a partir de los 14 años y bajo responsabilidad de los padres.
No debe haber 2 jugadores del top 5 del ranking nacional masculino o 2 jugadores de la selección de mayores del equipo nacional en el mismo equipo.
Cada equipo debe contar por lo menos con disponibilidad de 1 escenario (cancha o canchas) para organizar los encuentros. Este escenario no debe tener costo para los participantes.
Fechas
El inicio del torneo será la semana del 22 de octubre, una vez inscritos 8 equipos. Todos los encuentros entre equipos de la fase Round Robin, se deben haber jugado a más tardar al 22 de noviembre. Las semifinales y final, se jugarán el fin de semana del 24 de noviembre. El lugar para estas intancias, se definirán más adelante, se buscará un espacio al cual puedan asistir todos los participantes y acompañantes, para dar cierre al torneo.
Encuentros
Se gana un encuentro entre equipos, al ganar 2 de 3 partidos, donde se enfrentan los jugadores del mismo ranking interno del equipo. 1 vs 1, 2 vs 2 y 3 vs 3. El partido de los jugadores #1 nunca será el partido decisivo del encuentro, el orden de enfrentamiento será 3-1-2. Independientemente del resultado de los dos primeros partidos de enfrentamiento, se deben jugar los 3 partidos completos entre equipos.
El equipo al tener máximo 2 suplentes, podrá únicamente ascender a sus jugadores internamente a la posición inmediatamente superior. Ejemplo: en caso de que el jugador #2 del equipo no juegue, el # 3 pasa a ser la raqueta #2 y el #4 la raqueta #3.
Cada equipo debe elegir a uno de sus jugadores como capitán. La principal función del capitán, será acordar con los demás capitanes, las fechas de encuentro entre sus equipos. 
Los encuentros se realizarán en cualquier momento de la semana, pero mínimo debe jugar 1 enfrentamiento completo con otro equipo a la semana. Los capitanes deben proponer 3 opciones de día y hora en que su equipo podría encontrarse para el juego con otro equipo y así entre ambos capitanes, deben establecer el día y hora del encuentro semanal. Los fines de semana que haya valida nacional, serán bloqueados y no se podrán proponer como una de las posibilidades de días para encuentro. 
Cada equipo podrá jugar máximo dos enfrentamientos semanales, siempre y cuando haya sido acordado previamente entre los equipos a participar.
Todos los partidos serán 3 de 5 games.
Los resultados de cada encuentro, los enviarán los capitanes de los equipos enfrentados a los administradores de la plataforma. Se podrá enviar por WhatsApp o se puede subir una foto de los resultados en el grupo de Facebook del evento.
Fb: Bogotá Squash Pro Teams
W.O
Se dará W.O (walk over) al equipo que no tenga mínimo 3 integrantes presentes a la hora del encuentro, o al equipo que llegue después de 15 minutos de la hora de inicio del encuentro.
Bola
Punto verde / blanca punto amarillo (cancha vidrio)
Gafas de protección
Obligatorias para TODOS los jugadores.
Arbitraje
Cada equipo debe poner un árbitro por partido, sea uno de los suplentes o el jugador que este descansando. Habrá 2 árbitros por partido (uno de cada equipo), sorteado por cara/sello quien será marker y quien será juez.
 Inscripción
El valor de la inscripción será de $300.000 por equipo. Efectivo o consignación bancaria a la cuenta de ahorros banco Davivienda # 004900118649, a nombre de Erick Herrera.
Favor enviar comprobante de consignación a cualquiera de los administradores del evento.
Administradores: Erick Herrera, 320 4224976
Javier Silva: 310 230 9307
Premiación 
1.       $800.000 + caja de bolas
2.       $400.000 + 5 grips karakal
3.       $200.000 + 5 grips Karakal