Live Scoring – Less Work, More Fun!
Matches can be scored live – every participant can do that from his mobile or tablet!
Just go to Top Menu and select E-Referee button – if your event is started you will see list of matches to Referee.
Just select one of them and hit "Referee match" button to start.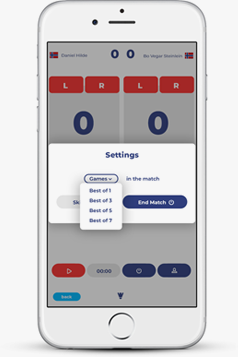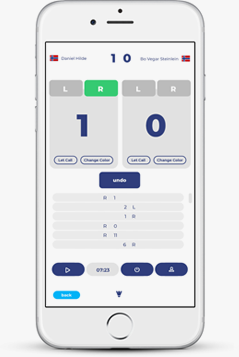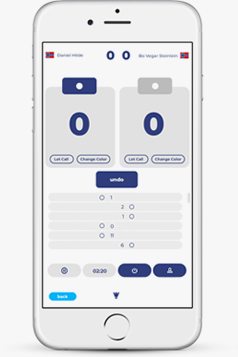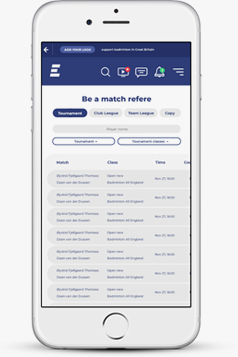 Benefits
Scoreboards on Live Video by SportCam
Live results on your event page
Draws are automatically updated
No need for Paper Referee Sheets - Time saving for organizer
Live Scoreboards on the venue
Events
Tournament
Club League
Team League
Sports
Standard rules - sets with Tie-break, SUPER Tiebreak at 3rd is optional. Best of 1 or 3 Set
Point a Rally till 21 with 2 clear points advantage, at 29 all - 30 is sudden death. Best of 1, 3 Games
Standard Rules. Best of 3 games with the first two games to 15 points and a third game to 11 points, if necessary. Not require players to win by two points advantage
Standard Rules - scoring till 11. Best of 1, 3, 5 Games
Point a Rally till 11 with 2 clear points advantage. Best of 1, 3, 5 Games
Standard rules - sets with Tie-break, SUPER Tiebreak at 3rd is optional. Best of 1 or 3 Set
Standard Rules scoring till 20. Only last set must be win by with 2 clear points advantage. Best of 1, 3, 5 Games
coming soon, Flexible Scoring method which can be used at any sport, very simple solution to send Result Live to Scoreboards, Update Draw and allow to use SportCam