Ranking
OPK Klubbranking
Match Type
Men-Doubles
Age group
Men-Main
Closing date
31/08/2020 16:00
Start date
31/08/2020 16:00
End date
30/09/2020 15:00
96 players
3 Players per pool
Tårngata 15
Økern - Oslo , norway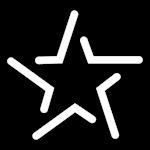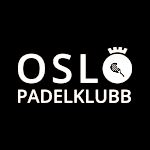 To make Live video from the tournament with score boards to YouTube, you must use "SportCam by Rankedin" app. Install app from the Play Store (Android) or App Store (iOS). "SportCam by Rankedin" app have a two options: Stream Single Match or Court View. Court View streaming will create one broadcast in which the scoreboard will automatically switch between the next matches planned for the given court. 24 hours before the broadcast, you must activate the Live Streaming option in your YouTube account.
How To use SportCam by Rankedin App
How To Activate YouTube Live Streaming
Klubbliga Oslo Padelklubb
Hver divisjon har 3 lag, dermed blir det 2 kamper per lag, som må gjennomføres på 1 måned.
Vinner i hver divisjon rykker opp, taper i hver divisjon rykker ned.
Alle lag må booke sine egne kamper, så vær tidlig ute hver måned og book kampene, så dere rekker gjennomføre dem.
Praktiske regler for gjennomføring
Man kan kun være registrert på ett lag i divisjonsspillet
Ved skade eller sykdom kan laget som mangler spiller hente inn reserve. Denne spilleren må spille i en lavere divisjon, eller ikke være registrert i divisjonsspillet i det hele tatt.
Reservespilleren skal ikke være betydelig sterkere enn spilleren han eller hun erstatter. Dette går på skjønn - så her er det opp til spillerne å utøve fair game.
Spilleren som "hentes inn" får ingen poeng av å spille denne kampen.
Om reserve skal benyttes må laget melde dette på forhånd til motstanderlaget.
Dersom en kamp ikke rekker å ferdigspilles på grunn av tid, er det laget som har mest poeng / leder som vinner kampen.
Om det er HELT likt når tiden løper ut, kan siste ball spilles; som vil være avgjørende.
Dersom begge lag melder at de ikke har fått til kampen innenfor tidsrammen vil kampen stå som 0-0.
Dersom ingen lag melder at de ikke har fått spilt kampen innenfor tidsrammen vil kampen stå som 0-0.
Dersom kun ett lag melder at de har forsøkt uten å få det til, vil dette laget vinne på W.O.
Alle kamper teller mot Klubbrankingen!


Etter ferdigspilt kamp så fyller ett av lagene inn resultatet, og så må dette bekreftes av det andre laget. Enkelt!


Klubbranking oppdateres hver mandag.