Ranking
Moss Squashklubb og Spenst Liga Ranking
Match Type
Men-Singles
Age group
Men-Main
Closing date
20/09/2020 18:00
Start date
05/10/2020 00:05
End date
11/10/2020 23:55
24 players
3 Players per pool
Ryggeveien 96, 1528 Moss, Norge
Moss , Norway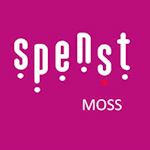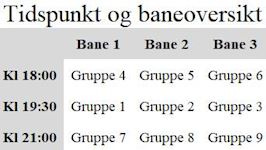 To make Live video from the tournament with score boards to YouTube, you must use "SportCam by Rankedin" app. Install app from the Play Store (Android) or App Store (iOS). "SportCam by Rankedin" app have a two options: Stream Single Match or Court View. Court View streaming will create one broadcast in which the scoreboard will automatically switch between the next matches planned for the given court. 24 hours before the broadcast, you must activate the Live Streaming option in your YouTube account.
How To use SportCam by Rankedin App
How To Activate YouTube Live Streaming
COVID-19
- Vi starter ligaen med puljer på 3 personer inntil videre, øker til 4 når vi mener dette er innenfor. Vi vil fra start av gjøre samme grupper 2 uker av gangen. Summen av begge ukene vil være gjeldende for resultat og hvem som rykker opp eller ned. Det er derfor viktig at dere fører inn både gameresultat og poeng per game da dette kan være avgjørende.
- Viktig at puljene kommer fort i gang med spillet og forsøker å gjøre seg ferdig litt før tiden som er tildelt. Ved ferdigspilt gruppespill vennligst forlat området ved banene slik at påfølgende grupper kan begynne sitt spill.
Etterfølgende grupper bes om å varme opp oppe eller inne på løpesalen, pass på avstand. Dette for at vi ikke skal stå for mange nede foran banene mhp avstand mellom oss og andre medlemmer av senteret. Kommer man i god tid før spill så vent i kafe/resepsjons området inntil forrige gruppe er ferdig på deres bane.
- Det skal brukes 1 ball per pulje, dvs at puljene som kommer 19:30 skal ta ny ball og ikke bruke ballene fra puljene kl 18:00 osv.
- Husk å vaske av berøringsflater som døra/dørhåndtak etter puljen er ferdigspilt.
- Utover dette så må man følge FHIs anbefalinger. Føler man på symptomer eller har vært i kontakt med noen som har symptomer/smitte, eller har vært på reise i rødt land skal man ikke møte opp før karantenen er ferdig. Du vil få tilbake din plass når du har blitt frisk/ferdig med karantene.

Spillet:
- Vi spiller best av 3 til 11 poeng.
- Avgjørelse av ikke ferdigspilt game innen tiden: Poengstillingen ved endt tid er gjeldene for hvem som har vunnet gamet.


When & Where
You get a period of time to play all your pool matches in each club league round. You need to make individual appointments when and where to play your club league matches. All your pool matches will appear in your profile, click on them, suggest date and time and fill out write in the note field on what other days/time you are available as well. Your either accept the date and time or edit it and then you get a message you have to confirm. It works really simple and players get informed about every move in their profile.


Basic info how it works:
You will play against all players in your pool a match. After all matches are played, the winner(s) of each pool will move one pool up and the loser(s) of each pool will move one pool down, depending what the Administrator decided. Once you joined a round and will not show up a next round of this Club League you will move one spot down on the Club League´s standing.


How to fill out results
After you played your match, you or your opponent fills out the result in their own profile and the other player needs to confirm. It is that easy!


Seeding
If the Club League is played for a specific ranking the seeding will be based upon this ranking only in the first round of the Club League. The club league standing will be published as soon as the first club league round is finished. The seeding of the following rounds will be done automatically and based on previous round results. So the winner(s) of each pool will move one pool up and the loser(s) of each pool will move one pool down in the next round of the Club League. If a player is not able to join one round, then the player will move one spot down.


Standings
After the club league is finished, the new club league standing will be generated automatically, but the club rankings are updated every Monday. Every match you play in a club league will count for at least one ranking. The ranking owner will select the points level which will be used to granting the points. The point level can be previewed in the "Details" section.

HAVE FUN!