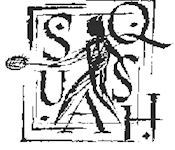 Las Rozas de Madrid, Spain October 01 - 20 November 2019
Ranking
Ranking Rackets Madrid
Match Type
Men-Singles
Age group
Men-Main
Closing date
30/09/2019 03:55
Start date
01/10/2019 04:00
End date
20/11/2019 00:55
60 players
6 Players per pool
Rackets Madrid
Cabo Rufino Lázaro 3
Las Rozas de Madrid, Spain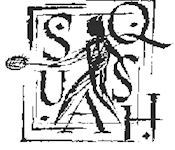 To make Live video from the tournament with score boards to YouTube, you must use "SportCam by Rankedin" app. Install app from the Play Store (Android) or App Store (iOS). "SportCam by Rankedin" app have a two options: Stream Single Match or Court View. Court View streaming will create one broadcast in which the scoreboard will automatically switch between the next matches planned for the given court. 24 hours before the broadcast, you must activate the Live Streaming option in your YouTube account.
How To use SportCam by Rankedin App
How To Activate YouTube Live Streaming
Normas de la liga
- Durante el periodo de la ronda en juego cada jugador jugará un partido con cada uno del resto de jugadores de su grupo.
- El día y hora de cada partido se acordarán libremente por los jugadores del mismo.
- Los partidos se juegan al mejor de 5 juegos a 11 puntos.
- El resultado del partido se introducirá en Rankedin por el jugador ganador. El jugador perdedor recibirá una notificación para validar el resultado.
- Resultado: Puntúa 3 el ganador y 1 el perdedor. En caso de empates se contabilizan los juegos, en caso de empate a juegos se contabilizan los puntos de los juegos.